Dia dhuit
Today's greeting acknowledges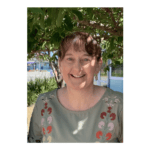 the 23 PBS kids with Irish heritage.  This Irish Gaelic greeting "Dia dhuit" is roughly pronounced JEE-uh ghwitch.  Give it a try – it's great to learn new languages in our culturally-rich country.  
Speaking of our wonderful
motu, next week is Te Wiki o te Reo Māori (Māori Language week).  We hope that this calendar event serves as a reminder to all Kiwis to put in some extra effort to strengthen this valued indigenous language.  
Lastly, today I want to remind all PBS parents to vote in our School Board elections.  As a Principal, I know many schools struggle to get parents to stand.  Therefore I'm delighted that PBS has a good number of people who have put their hands up for the election this time around.  Looking at the nominees, I can see we are blessed with an absolutely stellar group of parents, who would each add value to our wonderful school.  So from me personally – thank you for standing, your support is heartening!
PRINCIPAL'S GREAT NEWS CORNER:
Sharing good news spreads positivity, changes attitudes and ultimately leads to more people feeling encouraged and happy
TOURNAMENT OF MINDS SUCCESS FOR PBS!
Read about our recent success below as written by the 'Literally Cool Team".
Last Saturday we went to the Tournament Of Minds in Wellington. PBS entered 5 teams; one Year 7&8 team called Literally Cool and four Year 5&6 teams; The Peanut Butter Sandwiches, The Dream Team, The Warriors and The Peeps. 
PBS's teams chose a variety of disciplines for the long-term challenge like STEM, Language and Literature and The Arts. On the day, you had to complete your long-term challenge on the discipline you chose as well as a 'Spontaneous Challenge' that you had 4 minutes to complete. 
Literally Cool won their category (Language Literature), and are going through to the Nationals on 17 September. Two Year 5&6 teams received honors, The Dream Team in STEM and The Warriors in The Arts. All teams did amazingly, and it was a super fun day, and everyone really enjoyed it.
Thanks to all the wonderful parents who transported the competitors there, and to our teachers, Mrs Mckenna, Mrs Spencer, and Mr Parr, who made the whole thing possible.
We couldn't be more proud of your success kids!  Have a great week everyone.
Slán go deo – Goodbye for now
Jess Ward
Tumuaki ~ Principal
Welcome to Our Recent New Students
There were no new students this week



School Board Elections are Underway!
We are delighted to have 8 candidates to fill the 5 parent representative positions on the PBS Board this year. It is important that you vote!
PBS is using electronic voting this year for our school Board elections. CES is the organisation contracted to run these elections. On Friday, 26 August emails from
iro@electionz.com
 were sent out to all parents/caregivers registered with the school with voting details. Please check your email and follow the instructions there to vote!
If you have any difficulties regarding voting, please email the Returning Officer, Libby Richardson, on 
lrichardson@pbs.school.nz
Voting closes on Friday, 23 September at 4pm.
Wellington Free Ambulance Onesie Appeal Tomorrow - Don't Forget!
Tomorrow Wednesday September 7, PBS will be supporting Onesie Day. We hope to raise some valuable funds for this essential service to our region by bringing along a gold coin donation. No onesie? All good, you could rock your pjs to show your support!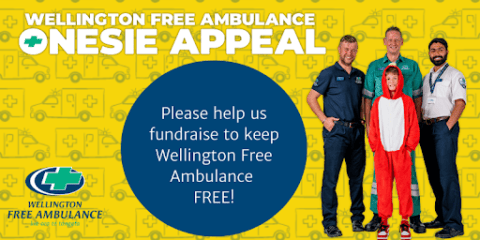 Lockdown Practice - Heads Up
Between now and the end of term our school will be practising a lockdown drill with all classes.  Teachers will talk their students through this so that they know it is a drill. 
Practising procedures for lockdown and 'shelter in place' scenarios enable the school staff to check and review the measures we have planned in the case of a chemical spill, bee/wasp swarm, unwanted trespasser on school grounds or another kind of safety hazard which would require students to stay indoors.,
Junior wisdom…
"Ants are so strong!  One ant can lift a whole apple!"
Rebates in myKindo This Year
When you make your school donations to Paraparaumu Beach School in myKindo for 2022, you'll see the option to opt-in to Supergenerous when you pay.
Kindo and Supergenerous work together to lodge your donation rebate claim with the IRD.  They do all the hard work for you and give you the option to re-gift your 33% tax rebate to our school as a new donation.  It's an awesome way to make your donation go further.
Using Māori Language at Home
It's important for all Kiwi to learn te reo.  Each week our newsletter will include phrases that you might like to try out at your place.  After all, it will take the whole nation to keep this unique language alive.
Father's Day was on Sunday, but we can keep celebrating Dads all year round using the phrases below.
Te Moana syndicate had lots of fun at the Science Roadshow last week.  This travelling roadshow offers students the opportunity to explore various science and technology concepts in a hands-on way.  It was great to watch our students' curiosity and surprise at the discoveries they made.
Please be advised that chickenpox is currently doing the rounds at PBS.  Chickenpox (varicella) is a very contagious (catching) disease. It causes small itchy blisters on your skin.
The following is advice from the Ministry of Health:
Chickenpox is contagious from 1–2 days before the blisters appear. Avoid close contact with other people, stay home from work and keep children home from school and early childhood education centres for 1 week from the appearance of the rash until all blisters have dried. 
Order envelopes for all photos taken recently will be sent out early next week, with orders closing on Tuesday,  18 October – the 1st week of Term 4.
Yummy hot chcolates will be available at the hall on Tuesday mornings before school while stocks last!  $2 each.
PTA Rock'n Bingo Fundraiser
The PTA Rock'n Bingo Fundraiser held on Saturday night was a great night out. Those that made it had a great time and the team that ran the bingo had a great laugh. Certainly there was lots of great songs and plenty of winners on the night!
Thank you so much to the team from the PTA for putting this together and special thanks to some of our sponsors;
Countdown Paraparaumu
Jaimee Phelps and Daphne Thomson for sponsoring the platter food
Rebecca Noble – Property Brokers for the raffle and putting the platters together
Paula James for the raffle and spot prizes of Scentsy
M&M Butchers for the meat pack raffle
To everyone that came along and supported the PTA fundraiser, thank you! Without your support we wouldn't be able to support our PBS children with trips, educational items and assist with funds for the school projects.
The PTA raffle draw will be live on our PBS Facebook page this Friday at 8.45am.
TE MOTU CAMP FUNDRAISING 2023
Personalised Artwork Calendars, Cards, Diaries, Mouse Mats, & Note Pads - FINAL WEEK
Your children have produced some fabulous artwork which will be turned into 2023 calendars, cards, diaries, mouse mats, and notepads. They make perfect Christmas gifts and are great for sending overseas! They are a great record of your child's talent this year! You will have by now received the order forms and should have viewed their art work.  Please ask your teacher if you haven't seen this.
Orders can be made via Kindo and return the form to the teacher OR Payment via cash returned to money box in office with the form.
Order forms and payment need to be returned before 9 September 2022.
Hot Dog Fundraiser - Supporting Te Motu Camp 2023
American hot dogs available again this Friday, 9 September.  Orders close at midnight tonight (Tuesday, 6 September).  Order yours now for $4 each on Kindo
QUIZ NIGHT- Guaranteed to be a Fun Night Out!
PBS Te Motu Camp fundraiser in conjunction with Saltys Diner and Northend Brewery – to be held on Wednesday, 28 September 2022 at Saltys Diner, 44 Seaview Road, Paraparaumu Beach from 6pm onwards. Quiz to start by 6.30pm.
$10 per ticket with proceeds going to the camp, as well as half the beer sales of Saltys lager on the night also going back into fundraising.
Please email lynzbatty@hotmail.com or text 021 239 7533 for tickets.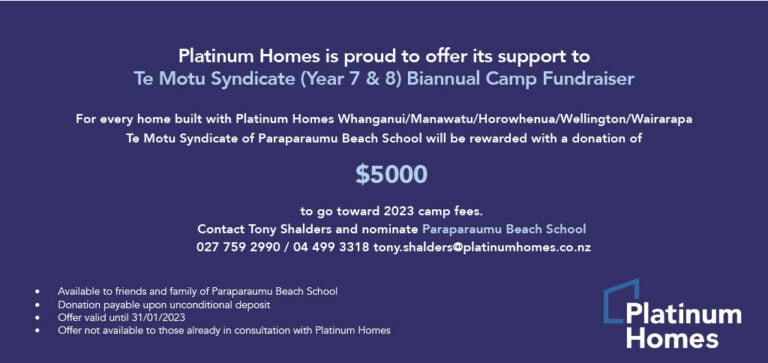 Thank you for all of the yummy stickers that have been sent in so far! The more we collect the more sports gear we will receive so please keep them coming. This runs until the end of the term.  Please note that we get double points for the Sweet Tango, Lemonade and Ambrosia stickers, so please stick these ones to the appropriate collection sheet (the one with the trees). It makes collation so much easier for us.
Yummy apples are available from New World, Pak'n Save and participating Four Square stores.
Sticker collection sheets are available from the School Office or the Yummy Fruit Company's website https://www.yummyfruit.co.nz/schools/
Registrations are open on KINDO or you can collect a form from the office or Room 16. Registrations close on Friday, 16 September.
Future Student Achievements
If your child has an achievement you would like us to share in our newsletter, then please send details (and a picture if you would like) to mbarfoote@pbs.school.nz
Have You Checked Out Our Community Notices Directory?
Do you need to advertise your business, an upcoming event, need child care,  or looking for a gift or new club to join?  Check out the PBS Community Directory on our website  https://kapiti.pbs.school.nz/
Below is an example of what you will find in the Child Care section: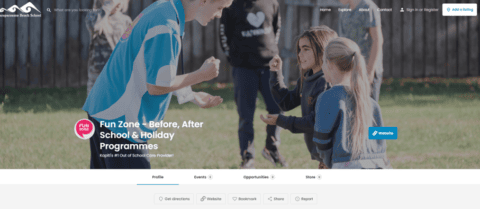 Kindo, myKindo and ezlunch were recently classified as a Financial Service Provider. This means that there are additional responsibilities we must undertake, including compliance with the strict regulations imposed under the Anti-Money Laundering and Countering Financing of Terrorism Act (AML).
We are now implementing the required changes. Account holders will be diverted to a page on myKindo to accept the new terms and can read further information about it on that page. Further changes in line with those new Terms are being implemented, starting today and over the next few weeks.
Thank you for your understanding as we take on these new responsibilities. If you need any assistance, please get in touch with hello@mykindo.co.nz.