Kia Ora
The kids have enjoyed
watching the new playground being constructed step by step. It is now ready for the 'Pour n' Play' safety matting to go in this week. The completion of this playground has been held up by a number of delays, so it's been a good opportunity for the students and me to practise patience. The excitement to play on it is building rapidly now!
We are delighted that our Year 5-6 students will still be able to attend their camp at Kaitoke/Upper Hutt next week. We have Alert Level 2 plans to follow which will enable all attending to have a relatively normal camp experience. I remember going to the same camp as a 17 year old. I actually turned 17 on that camp and remember spending all day thinking my mum would turn up with a birthday cake to share with everyone (but she didn't and I forgave her). I imagine the camp has changed quite a bit since then, so I look forward to seeing it.
please note down that the school year finishes at 12.30pm on Wednesday, 15 December, so we have under 8 weeks to complete learning, assessments, events and projects. I ask all parents and caregivers to please keep reading this weekly newsletter to ensure you are fully informed of everything going on.
Ngā mihi
Jess Ward – Tumuaki ~ Principal
Welcome to Our Recent New Students
Viyani – Rm 20
Arya – Rm 20
Mila – Rm 20


If you have any school contributions outstanding for this year we would really appreciate your support. Payments can still be made, via KINDO for school donations, payments for Education Perfect (Year 7-8), IXL and Tech Centre costs (Year 7-8) etc. Every little bit helps us tremendously. Thank you.
Last Call - Process for 2022 Class Requests
The process of putting class lists together for a new year is an extremely complex and time consuming task. There are many variables to consider, for example; equal class sizes, the gender balance in each class, the distribution of students with social/behaviour and learning needs, medical needs, splitting cousins/siblings, and so on.
In a small school there may only be one class at each level and therefore no opportunity to group students in different ways. In a school our size, whilst we do have the advantage of flexibility, the process takes time and consideration. I can assure you that we act professionally and thoughtfully when placing students in classes.
We ask that parents are understanding and supportive of the complexities involved.
At PBS we prefer that parents do not submit requests unless there are exceptional circumstances. If parents want us to consider any exceptional circumstances that their child may have in regards to class placement for next year, then the formal process below must be followed:
*Requests must specifically describe the exceptional circumstances around the child's needs
*It is preferable that parents do not request a specific teacher by name
*Requests must be from the child's parent/legal guardian
*Requests must be in writing to the Principal jward@pbs.school.nz
*Requests must be received no later than Friday, 29 October
Whilst we allow parents to submit such requests, we do ask in return, that the final decision on class placement (whether or not a request has been met) is both respected and promoted positively by parents to their child.
Thank you.
The NZ Shakeout is an event held every October to remind all kiwis to practise what they would do in an earthquake. This year the Shakeout drill will be practised around Aotearoa this week on Thursday, 28 October at 9.30am. At PBS, we will be joining in and reminding our students how to stay safe in a real earthquake event.
This year the NZ Shakeout team is encouraging workplaces and schools to undertake a tsunami evacuation as well. We have already set aside Wednesday, 17 November (time to be decided) for our Tsunami drill, so have decided to keep to this date. On this day we will again practise an earthquake scenario followed by a full school evacuation – walking briskly down Guilford Drive, Central Park and to the back of Mazengarb Park. We will assemble here, check class roles, fulfill other checks on our evacuation procedure and then return to school. Students will know this is a drill beforehand so we can avoid undue stress or anxiety. Please note that under our blanket consent process, we will not be collecting separate parental permission for this evacuation drill.
As our school is situated in the Civil Defence's Yellow Zone for tsunami risk (Yellow Zone is the lowest of the coastal risk areas) we need to walk 1km inland for safety.
Using Māori Language at Home
It's important for all Kiwi to learn te reo. Each week our newsletter will include phrases that you might like to try out at your place. After all, it will take the whole nation to keep this unique language alive.
He aha tēnei?  What is this?
He aha te tāima? What is the time?
Staff Gratitude Section
This week I wish to acknowledge the wonderful work and support of our Board. Our Board members are so incredibly generous with their time and aroha. Their genuine interest in the education of our students and their pride in our hardworking staff is always felt. Paraparaumu Beach School would not be the place it is without the incredible mahi of these key people.
Thanks and gratitude to Zoe Pearson, Pem Chambers, Jim Dryburgh, Kate Fiske, Lisa Patterson and our staff rep Cath Franks.
A school parent asked her 7 year old "What would you do if we won lotto?"
"I'd ring up Whaea Sandy (teacher) and say I'm retiring from school."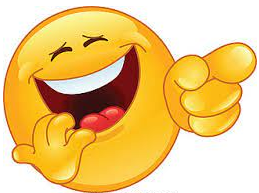 Developing a Growth Mindset
There is plenty of information on the internet about Growth Mindset. These videos below are just two examples which explain the concept to those who wish to learn more. The concept originated from the work of Dr Carol Dweck, so if you're interested, her name is the one to google.
https://www.youtube.com/watch?v=rUJkbWNnNy4 This first video clip (5 minutes long) is a good one for children and parents to watch together. It explains the differences between a 'fixed mindset' and a 'growth mindset' in a simple tale of two seeds. It emphasises the importance of learning from mistakes as this process helps the brain to grow and thrive.
https://www.youtube.com/watch?v=M1CHPnZfFmU&list=RDLVrUJkbWNnNy4&index=6
This second video clip (2 minutes long) explains the concept concisely for parents. Happy watching!
Term 1
Wed, 2 February – Thurs, 14 April (11 Weeks)
Waitangi Day – 7 Feb
Easter and Anzac Day fall in term break

Term 2
Mon, 2 May – Fri, 8 July (10 Weeks)
Queens Birthday – Mon, 6 June
Matariki – Fri, 24 June
Term 3
25 July – Fri, 30 Sept (10 Weeks)
Term 4
Mon, 17 Oct – Thurs, 15 Dec (9 Weeks)
Labour Day – Mon, 24 Oct
Board Outstanding Achiever Award
The Board is seeking nominations for this year's Outstanding Achiever Award.
The purpose of this award is to acknowledge students who have achieved at a very high level, and to promote these students as role models throughout our school community in a manner that reflects and incorporates our school CREST values. We encourage nominations from Years 4-8 students.
This award is made annually to students who attend the school and who during the previous 12 months have made an outstanding contribution (in-school or out-of-school) in areas of academic, cultural, sports, community service or other activities.
You can download the PDF nomination form and further information here OAA 2021 to nominate your child or another PBS student. Copies are also available from the school office.
The nomination closing date is Friday, 5 November.
For further information on the awards process, please contact Assistant Principal, Vicki Wilson during school hours on 298 5775.
New Playground Construction
Room 3 have been excitedly watching the construction of the new playground outside their classroom!
Please remember to return to school your netball top and skirt.
These need to be washed before they are returned.  Thanks
Recent Student Achievements
Dancing:  Eloise Barber from Room 11 danced at the Impact Dance Experience National Finals in the school holidays and was awarded 1st place for both classical and jazz in her age group.  Well done Eloise!
Future Student Achievements
If your child has an achievement you would like us to share in our newsletter, then please send details (and a picture if you would like) to  mbarfoote@pbs.school.nz
Keep munching all the delicious Yummy fruit and collecting the stickers so that we can get lots of FREE sports gear!
Can we beat last year's total of $901 worth of free equipment? The more stickers and 'cut out' labels we can get, the more we get for free. Due to Covid, the cut-off date has been extended until Friday, 29 October.
Please send your collection sheets to Mrs Evans in Room 2. (More collection sheets are available at the school office).
Scholastic book orders need to be in by Friday, 29 October.  Orders and payment are preferred online here www.bookclub.scholastic.co.nz or, alternatively orders with correct cash only can be sent to the office.
Please read the letter below from Regional Public Health in regards to the timing of Covid-19 vaccinations alongside other vaccinations.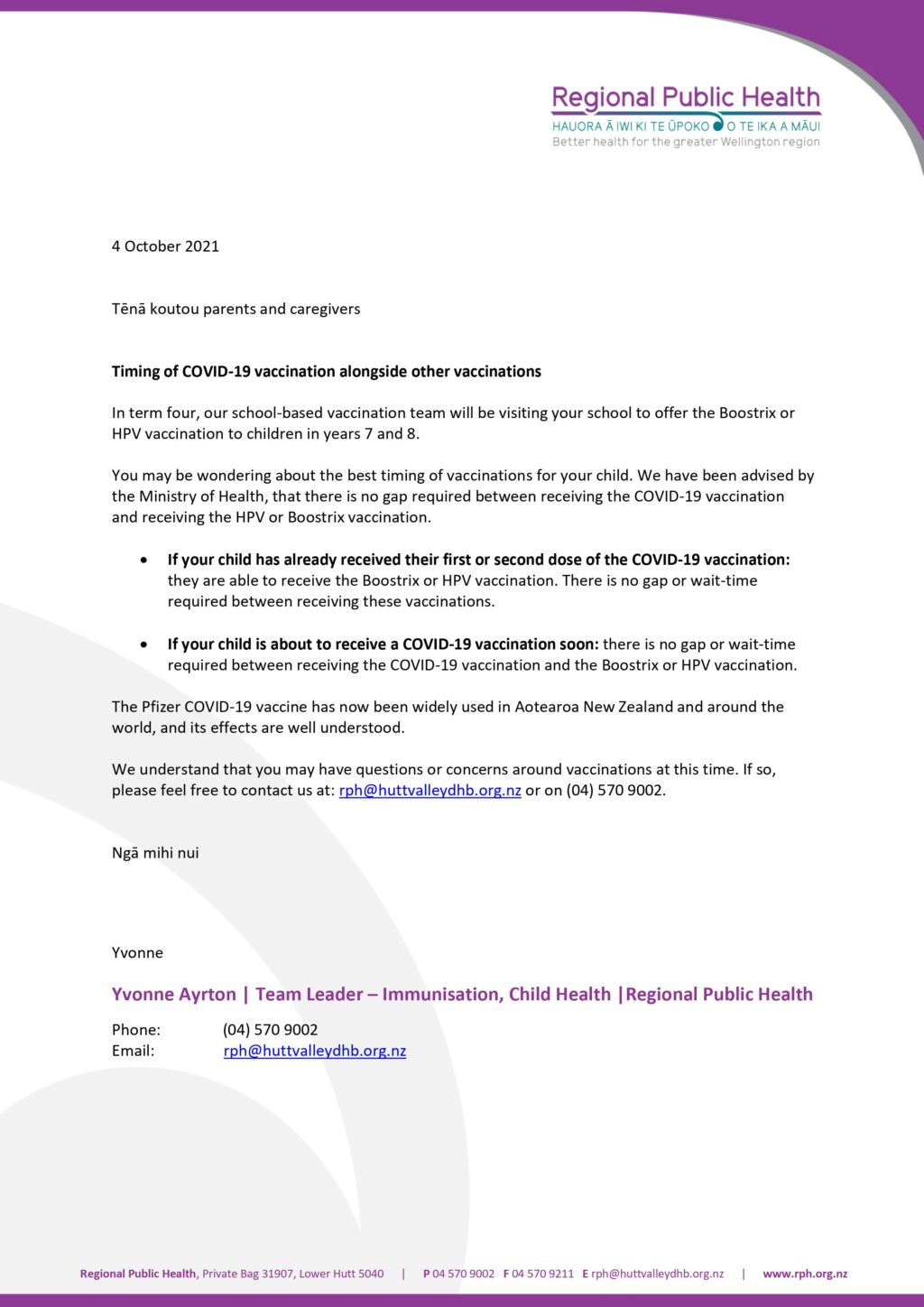 Support PBS with the Entertainment Book
Advertise in our Community Directory
 PBS has launched an online community directory for the Kapiti Coast.
The Paraparaumu Beach School Community Directory is an online, user-maintained list of businesses, events, and opportunities in the Kapiti area and gives local businesses the opportunity to support PBS while promoting themselves and improving their search engine visibility. It has replaced the community notices section of our school newsletter.
To view the new community directory and for instructions on how to advertise, please click here