Kia Ora
Wow, one week away at camp and I come
back to the most amazing new sandpit! What stunning work our PTA and parent helpers are doing with this project; the kids are very excited about the progress thus far and the stunning rainbow fence. Thank you so much to everyone involved, including the kids who helped with the painting.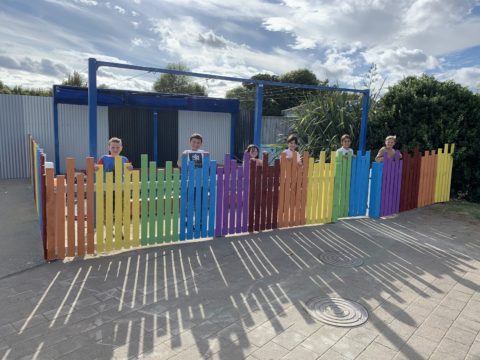 If you are thinking of having a family trip around NZ in the near future I'm sure all our campers last week would recommend Nelson, Kaiteriteri and the Abel Tasman National Park as destinations. This week's campers will no doubt agree as well!
Bridge Valley Camp really impressed me with the range of activities all on one site.  Students were able to experience luge rides, a high ropes course, laser tag, climbing wall/abseiling and more.  In addition, the camp staff organised our day trip out to Kaiteriteri and Abel Tasman National Park which added an extra layer of challenge and adventure. Here are just a few of the many of photos I captured.
Welcome to Our Recent New Students
Liv – Rm 21
Jake – Rm 5
Lila – Rm 29
Millie – Rm 3
Jack – Rm 26
Parent Education Evening Next Week
If your child is in Years 3 – 8 this Parent Education Evening is for you! As our school moves away from reporting twice per year on paper, parents need to understand how they can utilize the Spotlight function and the @Schoolapp to track their child's progress through the year.
Come along to our hall next Tuesday (30 March) from 7pm to learn more about how to stay engaged with your child's progress and work as they move from Year 3 – 8. The format of this evening is a 10-15 minute introduction, followed by stations around the hall for parents to wander at their own pace.
While the main thrust of this evening is on the use of Spotlight for student learning and reporting at Year 3-8, there will be stations on Cyber Safety, the @SchoolApp and more. As the majority of this evening is set up as stations to visit, parents, after the initial introduction, can stay as long or short as they choose.
Can't get a babysitter? We will be offering supervision for children in the school library.
HOLI - Festival of Colour
THIS SATURDAY, 27 March KAPITI FESTIVAL OF COLOURS 2021 is being held between 11am – 3pm at Kapiti Primary school. The organisers, being PBS parents, have suggested that we use the event as a fundraiser. This fundraiser involves PBS kids being sponsored $20 to be part of the Colour Run with ALL proceeds returned to PBS to support camp fees for kids. I'll be involved too – so the community can Colour Bomb me at their leisure! The sponsorship option is loaded in KINDO for any age child to participate.
If you do not want to take up the fundraising option – you can still attend and participate. Entry is free and colours will be on sale at the event.
Staff Gratitude Section
Thanks to Hillary, Jon and Cath for hosting Massey University researchers in their classes as part of the Healthy Active Learning Project, which PBS is embarking on in 2022. Your willingness to get involved was much appreciated.
Year 7 student Quote: "I want to stay at bridge valley camp for life.  DO YOU think there are any job vacancies?" 
Using Māori Language at Home
It's important for all Kiwi to learn te reo. Each week our newsletter will include phrases that you might like to try out at your place. After all it will take the whole nation to keep this unique language alive.
Titiro mai – Look here
Titiro atu – Look over there
Haere mai – Come here
Haere atu – Go away
IMPORTANT: School Closure Over Easter
Please be aware that school is closed at Easter from Friday, 2 April to Tuesday, 6 April for all staff and students.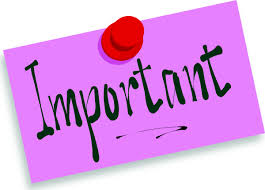 Yesterday Anna from Room 19 came over to share her Inquiry Work with me. I was so impressed I had to ask Anna to share it again with the Office staff, who were equally inspired.
Well done Anna, we all thought you could be an architect!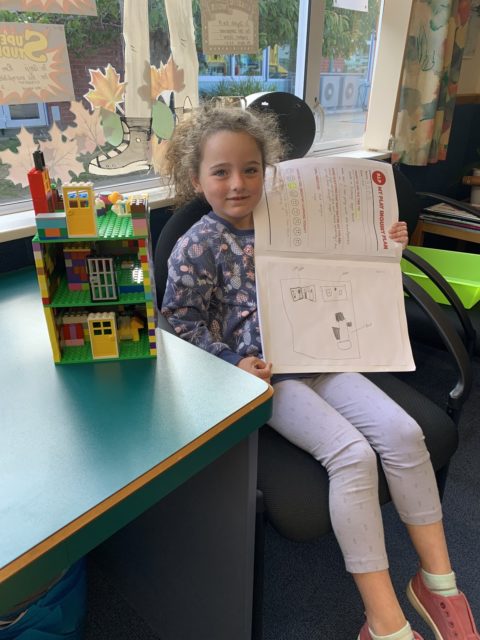 There are 3 weeks before the Fun Run on Friday, 9 April. There will be lots of great activities for the children to do like getting coloured in a colour, fear factor boxes, slip and slide and plenty more. Let's do a big push to get some more sponsors over the next three weeks. It will be a fun day and just a $10 sponsorship will get you a prize.
Remember Te Moana Syndicate your efforts go towards your camp fees.
Final Reminder to Return Student Update Forms
All student update forms should have been returned to the office by now (whether or not there are any changes to be made).  This information is very important to have up-to-date in case of an emergency.
Thank you.
Important Update on Cheques
Please note that from 1 June this year we can no longer accept payments via cheque.  This is in line with the new banking policies.
Thank you.
School photos will be taking place in Week 9 on Tuesday, 30 March and Wednesday, 31 March for Years 3-8 students and the current touch rugby teams.
Tuesday:  Ngaru (Year 3 & 4) & Te Moana (Year 5 & 6) classes and some of the junior touch teams
Wednesday:  Room 5 & Te Motu (Year 7 & 8) classes and the older touch teams
Students in touch teams please have your school shirt available in your school bag on both days.  The Tātahi syndicate (Year 1 & 2) will have their class photos taken later in the year.
See flyer below for instructions on how and when to order.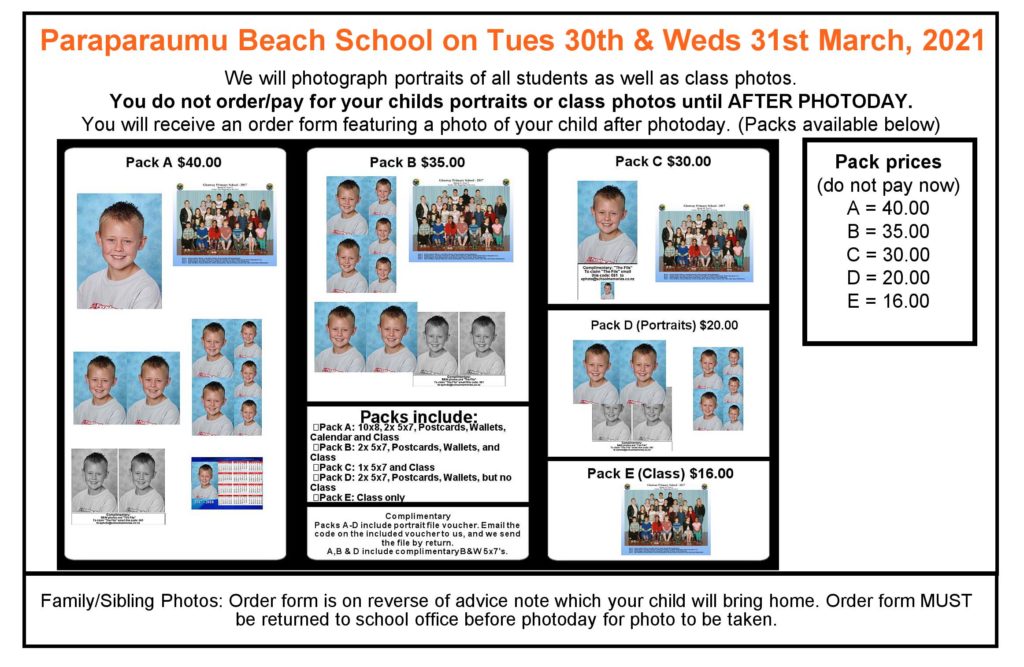 New Entrant Parent Information Presentation - Tātahi Syndicate
A New Entrant Information Presentation will be held for all parents of new children on Friday, 16 April 2021 from 10.00-10.30am in the staffroom.
This session will :
. provide an overview of the 'Transition to School'
· provide an overview of the New Entrant Programme in reading, writing and mathematics
· highlight how you can help at home with learning
In Tātahi Syndicate, we believe that successful partnerships between home and school are established when both parties have a shared expectation and knowledge of their child's learning.
We would love to see you there.
A massive shout out to Scott from SWT Builders and Kieran from Delux Construction with their super apprentices Fiona, Max and Caden, along with the Wood whanau popping in to give a helping hand. Your efforts this weekend in the sandpit reconstruction are amazing; all the children can't wait to get in there.  A big shout out also goes to Hayley Cooksley and Mike Strawbridge for donating the paint for the pailings. You guys rock!!
A big thanks too, to Mr Parr and the creative Te Moana students for their fantastic painting expertise last week. You all did an awesome job in painting the pailings and you should be so proud. I know that all the students at PBS are so appreciative.
If you need any building construction work please support these builders as they support PBS.
The Kapiti Coast District Council is supporting our school with the Movin' March programme by providing a hot milo on arrival for all those who walk or wheel to school on Thursday, 25th March. Just show your WOW passport to the Sports Ambassadors at the hall to receive your free milo.
We encourage all whānau to walk or wheel – even for one day. Even if you live a distance away you can still take part. Try parking a little distance from the school and walk or wheel the rest of the way. We'll have our stampers at the gate ready to mark your WOW Passports. Entries will be sent to the Greater Wellington Regional Council to go in the draw to win one of 12 x $400 MYRIDE vouchers as well as our school's weekly WOW passport spot prizes. Congratulations to our Week 2 WOW passport spot prize winners: Blake Jacobs, Shion Tavendale and Amy Summers.
Fancy Feet/Wheels
On Thursday 1 April, dress up your feet and wheels to display at our school parade at 9.30 am. There will be prizes for best-dressed feet and wheels and lots of spot prizes up for grabs for all those who participate.
Art Challenge
Our students will be participating in the Movin'March Art Challenge! Students design and colour Jack the Kākā's journey to school and design their own wonder or adventure for him along the way. This competition is available to Year 0 – 6 students.
Whānau Photo Competition
Post your pic and comment on the weekly theme and check out what whānau said last week on "What wonders or adventures your whanau experienced on the way to school". Week 3's theme will be posted Monday morning.  Entries go in to WIN a family pass to Staglands Wildlife Reserve, Zealandia or a Micro Scooter. Fifteen prizes to be won, announced by 9th April. Go to the Movin'March Facebook page for more details.
1-day Junior Tough Guy and Gal Challenge Venues and Dates
Wellington – Wednesday, 26 and Thursday, 27 May
Palmerston North – Monday, 31 May
Age Limit – Competitors must be at either primary or intermediate school in Years 3 to 8 to compete.
Finishers Medals – Every competitor will receive one of the stunning 1-day Junior Tough Guy and Gal Challenge finishers medals.
Limited Numbers – Each event has limited places available, so make sure you enter early to avoid disappointment as these events do sell out!
This year, the school will not be organising a team to attend this event. However, if you would like your child to participate, click on the link below to register them. https://eventdesq.sportstg.com/index.cfm?fuseaction=main&EventDesqID=36907&OrgID=20511



Recent Student Achievements
Athletics:  Congratulations to Phoebe of Rm 1 who received gold in discus, silver in shot put, gold in the 4 x 100m relay and bronze for inter-club points at the Wellington Junior Champs.  Well done!
Recent Student Achievements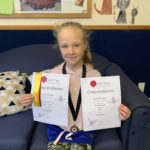 Gymnastics:  Congratulations to Annabelle Webb in Rm 2 and Holly McGregor (pictured) in Rm 1 who both competed in the Capital Gymnastics held in Wellington on the weekend.  Annabelle received ribbons in bar, vault, floor and beam and placed 11th overall;  and Holly was awarded 2nd place in beam for the seniors and received ribbons in bar, vault, floor and beam.  Fantastic effort!
Please remember to continue to send your registration forms to school.
Year 1/2 Netball
• Fees were to be paid by Thursday, 11 March
• Netball starts on Wednesday, 17 March
Years 3-6 Netball
• Registrations need to be back to school by Wednesday, 14 April
• Fees are to be paid by Monday, 4 May
• Netball starts for Yr 3/4 on Monday, 10 May and for Yr 5/6 on Saturday, 8 May
Year 7/8 Netball
• Fees are to be paid by Monday, 4 May
• Netball starts on Saturday, 8 May
We are still looking for coaches for a number of teams at all levels.  Also, we need an umpire for our Yr 7/8 Blazers team. If you can help, please contact Vicki Wilson on vwilson@pbs.school.nz.
Please remember to continue to send your registration froms to school.  The season will start on:
• Tuesday, 4 May for Yr 7/8
• Wednesday, 5 May for Yr 5/6
• Sunday, 9 May for Yrs 1-4
• All registrations are to be back at school by Wednesday, 31 March
• Fees are to be paid by Monday, 4 May
We are looking for coaches for a number of teams.  If you are able to help us, please contact Vicki Wilson on vwilson@pbs.school.nz
sKids Kenakena Open Easter Tuesday
sKids Kenakena will be open for a full day of games and activities on Tuesday, 6 April (Easter long weekend). MDS approved, WINZ subsidies for eligible families and sibling discounts available.
For more information please contact Jools Da Silva on 021 0254 3249 or email jools@skids.co.nz
Ezlunch is celebrating turning 10! PARTY ON!!
We don't want the party to end! So we'll be running another class party competition.
Order ezlunch for delivery Now – 1 April and be into WIN! Party bags for your whole class including a $10 ezlunch voucher per child…. AND there's 10 cupcakes for the school office!