Kia ora PBS Whānau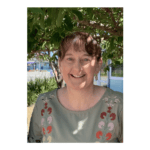 How fantastic to have the New Zealand Black Ferns take out the Rugby World Cup on the weekend.  It was such a triumph for this hardworking team.  Team spirit, teamwork and commitment to excellence were on display for everyone to see, and a great example for our students too.  Now we just need to get these athletes on the same pay packet as the All Blacks and organise a much deserved parade! Ka Rawe!
SCHOOL DONATIONS SCHEME 
If you followed the survey link in my email last Thursday, you will already know that PBS has recently qualified for the government's Donations Scheme. This means that we can choose to receive extra funding per child from the government, as long as we stop asking parents to pay a school donation.  The Board and I had already ascertained that opting into this scheme could be advantageous for our community.
A quick parent survey last week confirmed our position with 97% of respondents showing support for PBS opting in.  Thanks to the 153 parents who took our two minute survey; your feedback was overwhelmingly supportive and informative.
From the parent feedback in the open comments section of this survey, I can see there are a few items which I will need to explain further or give some extra detail on.  However, the board and I would not be opting into this scheme if we thought it would be detrimental to our families and students.  We believe that this scheme will provide us with a little more funding than we currently receive through family donations and contributions. 
So what does opting into the scheme mean for you and the school? Opting in means that the school would receive $154.13 (excl. GST) per child instead of asking parents for school donations, except for overnight camps. Based on school finances, opting in will mean that PBS will receive more money for 2023 than we received for 2021 or 2022 school donations. 
What will PBS no longer be able to seek payment for? 
Annual Family Donations cannot be asked for under this scheme. At PBS this is currently $65 for one child or $100 for 2+ children. 
Curriculum Related Programmes & trips that we expect all children to participate in (other than an overnight camp) cannot be charged for. This is because the programme/trip is directly linked to class learning (e.g. Life Education, Arts/Cultural shows, Te Papa exhibit, Mazengarb Gymnastics, Kapiti Island day trips). Nor can we charge for texts books or workbooks related to curriculum learning. 
Chromebooks/BYOD for Year 5-8 students are curriculum related, so whilst we will continue to be appreciative of parents who are able to provide their child with a chromebook, we cannot make it compulsory for parents to buy one for their child. 

It will remain your choice if you want to provide your child with their own chromebook for use at school.

 

At PBS we have a small stock of school-owned chromebooks for students to use during school hours, however these cannot go home with students after hours. 
What will PBS still be able to seek payment for? 
Overnight school camps – Ministry guidelines are clear that schools are able to continue to ask parents to contribute to the cost of overnight camps (without parent contributions, these camps would not be able to be run) 
Fundraising – PBS would still be allowed to hold funding raising events e.g. Fun runs, sausage sizzles, raffles, fairs 
Optional Activities & trips that are not part of the curriculum (e.g.Sports Tournament where participation is voluntary) can be charged for as this is considered a purchase of goods or services. 
Goods & services – If the school asks you to purchase goods/services, it is up to you whether you buy them from the school or elsewhere (e.g. general stationery, a sunhat). However, if you agree to buy it from the school you must pay for it. 
Sport fees & uniforms – If your child is in a school sports team which requires a uniform, you need to provide your child with one (at PBS students typically have to buy their own sports top for Touch Rugby and Hockey).  Weekend or after-hours sports teams are considered to be 'optional activities' therefore parents will be asked to pay for registrations. 
Course materials can be charged if parents have agreed for children to bring items home that they have made (e.g. Year 7-8 students who make items at the Tech Centre) 
https://www.education.govt.nz/school/funding-and-financials/fees-charges-and-donations/donations-scheme-faqs/
PRINCIPAL'S GREAT NEWS CORNER
Sharing good news spreads positivity, changes attitudes and ultimately leads to more people feeling encouraged and happy
School has been a hive of activity over the past fortnight as our school-wide inquiry draws to an end.  Students across all classes have been creating weird and wonderful creations for our Innovation Showcase and I have been amazed with their products and solutions.  Here are just a couple of photos of what will be on display.  Thank you for inspiring me once again.
Jess Ward
Tumuaki ~ Principal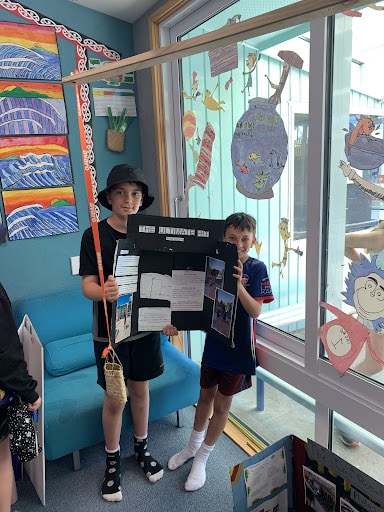 Welcome to Our Recent New Students
There were no new students this week


School Closing Early on Tuesday, 22 November for Paid Union Meeting
PBS will be closing at 1.30pm next Tuesday (22 November) as all Teachers have a Union Meeting to attend.  Therefore, we will need you to make alternative child care arrangements for your child/children on this afternoon.  
If you find yourself stuck for child care I will be remaining at school with a handful of support staff, so we will be able to accommodate a small number of kids.  Just let the office know if your child falls into this category.
Thanks in advance.
One thing our school community is rich in is KINDNESS. It's something we work hard to promote amongst our students. When we know someone is in need we try to give some additional support because not everyone's circumstances are the same. We do our best as a school to ensure every child has equal opportunities regardless of finance or personal circumstance. Our PBS AROHA fund was set up to enable our whole community to offer support to such families.
The PBS AROHA fund enables anyone in our school community, including businesses, to donate money to help those in our school community who find it hard to make ends meet. It also means that we can provide lunches when kids don't have any.
If you would like to contribute to this fund you can find it in KINDO labelled PBS AROHA. You can contribute $5, $10 or $20 at any time during the year. If a local business wants to make a contribution they can contact Libby on lrichardson@pbs.school.nz
Please talk to the office or to me, if you would like to know more about our PBS AROHA fund. All discussions will be confidential.
Giving a little means a lot!
Teacher: "When I was little there was no internet, wifi, chromebooks or apps"
7 year old student: "Woah!  Did you have cars?"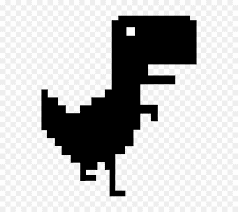 Out-of-Zone Applications - Terms 1 & 2 2023 For Years 0-4 Students
We are currently advertising again for Out of Zone Applications for Terms 1 and 2 2023 for the following:
5 places for Year 0-1 students
4 places for Year 2 students
7 places for Year 3 students
4 places for Year 4 students
Applications close on Monday, 28 November at 4pm and are available from the school office or by emailing mbarfoote@pbs.school.nz.
Using Māori Language at Home
It's important for all Kiwi to learn te reo.  Each week our newsletter will include phrases that you might like to try out at your place.  After all, it will take the whole nation to keep this unique language alive.
The following phrases might be handy to add to your kete of knowledge with the arrival of warmer weather:
Who wants to get ice cream?  He aihikirīmi mā wai?
Let's get fish and chips?    Me kai tātou i te ika me te maramara rīwai?
Just a reminder that the expressions of interest for being a camp parent in 2023 for current Yr 6/7 students are due back to Cath Franks in Rm 14 by 25 November.
If you do not have a form, please email Cath on cfranks@pbs.school.nz and she will get one to you asap.
Yummy, scrummy mid-week munchies is on this Wednesday.  Get yourself a morning tea treat from 50c – $2 each.
Recent Student Achievements
Dressage:  Congratulations to Alex Kenny-Schlup who had her second start at Level 4 Dressage last Sunday winning one of her tests.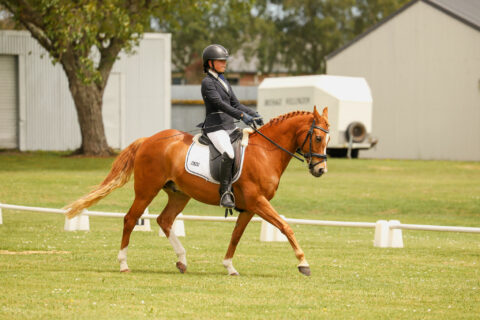 Recent Student Achievements
Pink Ribbon Walk:  Last weekend the Bolton-Smithson family walked 5kms in the breast cancer pink ribbon walk in Wellington. They raised $540 for breast cancer. Great achievement!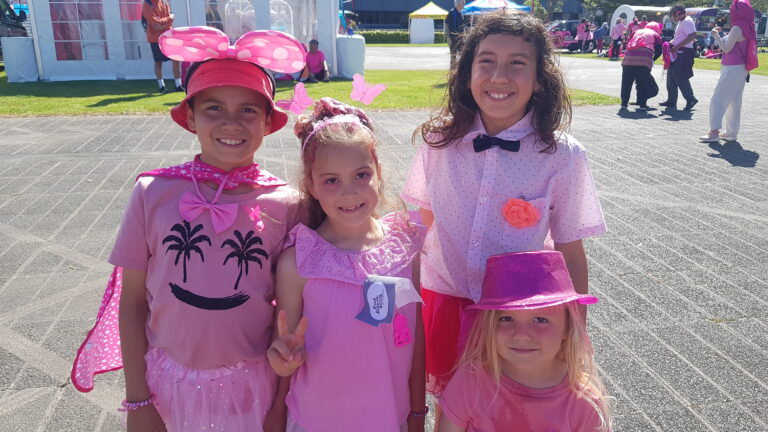 Future Student Achievements
If your child has an achievement you would like us to share in our newsletter, then please send details (and a picture if you would like) to mbarfoote@pbs.school.nz
Have You Checked Out Our Community Notices Directory?
Do you need to advertise your business, an upcoming event, need child care,  or looking for a gift or new club to join?  Check out the PBS Community Directory on our website  https://kapiti.pbs.school.nz/
Below is an example of what you will find in the Business Support section: