Kia Ōrāna kōtou!
This week's greeting comes from the Cook Islands. At PBS we have 13 students with proud Cook Island heritage. Cook Island Māori is similar in some ways to te reo Māori, however there are many differences too. Cook Island Māori doesn't use  'h', 'w' or 'wh' like te reo Māori.  So whilst in New Zealand we may say Haere ra to some one who is leaving,  in the Cook Islands you would say 'Aere ra. 
Something I have been thinking about recently is how lucky PBS kids are to have such loving families. Loving parents and families are a hallmark of our school community and this is a key factor in helping our kids to thrive. 
Defining 'family' has changed over time. We all define family or whānau differently through our lived experience.  Families are now more diverse in their structure – but the structure doesn't matter as much as how well a family functions.  Family structures are sometimes by desire, by choice or conversely not of our making.  However, what is most important is the connectedness the people in that family feel. In a New Zealand study of over 2000 children, the most powerful predictor of childhood well-being was family connectedness and belonging.  Whatever structure a family has, this study showed that children see the primary function of a family as providing love and support for their members.  At PBS you are providing this for our students. Keep up the great work!
Having said that, I know you will all feel from time to time that you're dealing with complex child-raising issues.  If you ever feel like seeking additional advice the two websites below have excellent articles and easy guides on a variety of topics e.g. Encouraging exercise, sibling rivalry, how to talk to your child about body image, divorced parents with different rules, reining in screen time, talking to your child about dodgy online content, stealing and lying, how to teach your child mindfulness….and much more.
https://parentingplace.nz/resources
https://www.mindinthemaking.org/skill-building-opportunities
(filter by "School Age" or scroll down the list)
'Aere Ra!
Jess Ward
Tumuaki ~ Principal
PRINCIPAL'S GREAT NEWS CORNER:
Sharing good news spreads positivity, changes attitudes and ultimately leads to more people feeling encouraged and happy
Last Thursday a group of keen golfers participated in the Dark Horse Golf Tournament organised by Paraparaumu College's Sports Ambassadors. It's fair to say that it was a successful day filled with competition and lots of laughs.
Congratulations to all our teams who competed. You were all excellent role models and made our school proud. A special congratulations to our prize winners:
Jessica Ellames and Raegan McGregor for their excellent dance moves
Lauren Boyle, Eva Thorn, Matilda Davies and Jessica Ellames for demonstrating the colleges C.A.R.E values (Collaborative, Active learner, Respectful and Effective self manager)
Ethan Storey, Jonathan Naude, Cameron Beasley and Joshua Crabb for overall 1st place winners!!!!
Well done everyone!
Welcome to Our Recent New Students
Harper – Rm 19
Samantha – Rm 23
Summer – Rm 19


Preparing for 2023 Classes
The process of putting class lists together for a new year is an extremely complex and time consuming task.  There are many variables to consider, for example; creating equal class sizes, ensuring a balance of student needs and abilities (e.g. social, behavioural, academic, medical) and making allowances for splitting siblings/cousins, and so on.
In smaller schools there may only be one class at each level and therefore no opportunity to group students in different ways.  In a school our size, whilst we do have the advantage of flexibility, the process takes time and consideration.  I can assure you that we act professionally and thoughtfully when placing students in classes.  We ask that parents are understanding and supportive of the complexities involved.  
Therefore, we prefer that parents do not submit requests unless there are exceptional circumstances.  If parents want us to consider any exceptional circumstances that their child has in regards to class placement, then the formal process must be followed.
Requests must specifically describe the exceptional circumstances around their child's needs'

It is preferable that parents do not request a specific teacher by name 

Requests must be from the child's parent/legal guardian

Request must be in writing to the Principal

jward@pbs.school.nz

 

Requests must be received no later than our

cut-off on Friday, 28 October

.  Requests will not be accepted after this time.
Whilst we allow parents to submit these requests, we do ask in return, that the final decision on class placement (whether or not the request has been met) is both respected and promoted positively by parents to their child.
Thank you.
A curious 7 year old asked "When you're tongue tied, what do they use to tie it with?"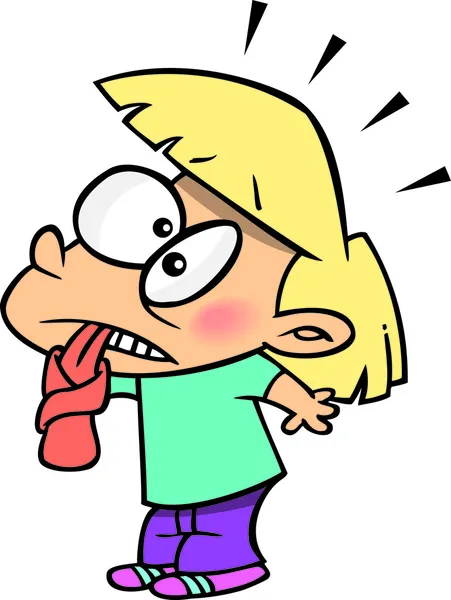 Using Māori Language at Home
It's important for all Kiwi to learn te reo.  Each week our newsletter will include phrases that you might like to try out at your place.  After all, it will take the whole nation to keep this unique language alive.
Last week we talked about how in recent years there has been a lot of discussion about which version of the days of the week should be taught. The 'traditional' Māori words of Rāhina, Rātu etc are not actually traditional but were created by The Māori Language Commission in the nineties and don't align with the Māori calendar year that follows the lunar phases. Here's a link that explains it in greater detail (watch from 50 mins onwards). https://www.youtube.com/watch?v=77mDk4k8wuE&list=PLff7Uw2JJr5Lcp937_t0FcaEXyOQ-AUkg
This also applies to the months of the year. So in order to respect the Māori calendar at PBS, we will use the transliteration months of the year: Hanuere, Pēpuere, Maehe, Āperira, Mei, Hune, Hūrae, Ākuhata, Hepetema, Ōketopa, Noema, Tīhema.
Diversity Within Our School
Here at PBS we are diverse in regards to how we learn, how we behave and how we interact with one another. It's important to understand each others' differences because then we can better support one another. Over the coming weeks, we'll share some of the uniqueness within our school population starting with Selective Mutism. October is Selective Mutism month, which is aimed at bringing awareness to this rare childhood anxiety disorder in which a child experiences a trigger response and is unable to speak in certain situations or to certain people. It is not a form of shyness, though it may be thought of as extreme timidity. Nor is it an intentional refusal to speak, though it may be perceived that way. The child is simply unable to speak. If you'd like to know more about Selective Mutism you can find it on the link below: https://www.selectivemutism.org/ 
Tips for Helping Kids Talk
(from the Child Mind Institute)
Wait 5 seconds:

We often don't give kids enough time to respond. Waiting five seconds without repeating the question or letting anyone answer for a child is a good rule of thumb. It also helps kids learn to tolerate their anxiety.

Use labelled praise:

Instead of just saying "Great job!" be specific: "Great job telling us you want juice!" This way kids know exactly what they're being praised for, and they feel motivated to keep doing it.

Rephrase your question:

Instead of asking questions that can be answered with a yes or no — or, more often, nodding or shaking her head — ask a question that is more likely to prompt a verbal response. Try giving them choices ("Would you like a puppy sticker or a star sticker?") or asking more open-ended questions ("What should we play next?").

Practice echoing:

Repeat or paraphrase what the child is saying. This is reinforcing and lets them know that s/he's been heard and understood. For kids who speak very quietly, repeating what they say also helps them participate in bigger groups.

Be a sportscaster: Do a play-by-play recap of what the child is doing: "You're drawing a flower" or "I see you're pointing to the picture in the book." This helps convey interest in what the child is doing and is a good technique to fall back on when s/he is being nonverbal.
Just a reminder that Term 4 is a bucket hat term. With the arrival of warmer weather we want to ensure that our tamariki are safe when playing out in the sunshine. Please send your child/ren to school with their bucket hats and remind them of their purpose.
Paraparaumu Beach School Board Outstanding Achiever Award
Dear Parents
The Paraparaumu Beach School Board is now seeking nominations for this year's Outstanding Achiever Award. 
The purpose of this award is to acknowledge students who have achieved at a very high level, and to promote these students as role models throughout our school community in a manner that reflects and incorporates our school CREST values. We encourage nominations from Years 4-8 students.
This award is made annually to students who attend the school and who during the previous 12 months have made an outstanding contribution (in-school or out-of-school) in areas of academic, cultural, sports, community service or other activities. Paraparaumu Beach School Board is keen to promote high achievement in a positive manner. 
Please click the link OAA 2022 to upload the nomination form and further supporting information on this award.  Nominations close Friday, 4 November.
Come to our Book Fair running all week in Room 12.  EFTpos is available.
This is a great opportunity to start your Christmas shopping!
Yummy, scrummy mid-week munchies start this Wednesday (26 October).  Get yourself a morning tea treat from 50c – $2 each.
Future Student Achievements
If your child has an achievement you would like us to share in our newsletter, then please send details (and a picture if you would like) to mbarfoote@pbs.school.nz
Have You Checked Out Our Community Notices Directory?
Do you need to advertise your business, an upcoming event, need child care,  or looking for a gift or new club to join?  Check out the PBS Community Directory on our website  https://kapiti.pbs.school.nz/
Below is an example of what you will find in the Home Services section: