Namaste. Sab kuch kaiSaa cal rahaa hai?
Hello. How's it going?
This week I'm welcoming you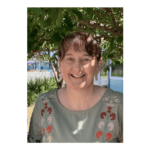 with a Hindi greeting. Currently PBS has 13 students with Indian heritage. India squeezed above Aotearoa on the Commonwealth Games medal table – so congratulations on that!
Many of our classes have been watching coverage of the Commonwealth Games and have been delighted to see New Zealand athletes smashing records, achieving personal bests and winning medals. The fact para-athletes were included in the mainstream games this time was also encouraging and awesome for our students to witness. We need more big events to be inclusive like this.
Thank you to everyone who attended our Learning Conferences last Wednesday. It was great to see parents and students involved in these sessions together with class teachers. Appreciation to 101 parents who have already completed the survey I emailed out. Your feedback will help us to retain the things you liked and tweak the things you didn't. 🙂
PRINCIPAL'S GREAT NEWS CORNER:
Sharing good news spreads positivity, changes attitudes and ultimately leads to more people feeling encouraged and happy
Congratulations to our Year 5 Netball team, PBS Galaxy, for winning the Andrea Hadfield Sportsmanship trophy this season! You have made us all so proud. Big thanks to your coach Sila Mulitalo for her amazing work with you all as well.
Keep warm during this chilly week everyone!
Jess Ward
Tumuaki ~ Principal
Welcome to Our Recent New Students
Kia ora PBS whānau
It's election time! Just a reminder that nominations are open for the PBS Board elections (for both parent and staff representatives) and close at midday, Friday 19th August 2022.
I encourage you to consider nominating yourself, or someone else, to join the Board at PBS. Board members have a rewarding role in contributing to the governance of the school and work with the Principal and staff to help continue to make PBS a terrific place to be for all students, staff and our broader community.
Still have questions about what the role of a school Board member involves? There is useful information at https://www.schoolboardelections.org.nz/becoming-a-board-member and https://www.nzsta.org.nz/advice-and-support/information-forboard-members
I am also very happy to have a conversation with you to talk about what being on the PBS Board might involve. You can contact me either at boardchair@pbs.school.nz or by leaving your name and number with the office staff to pass on. Please don't hesitate to get in touch!
Ngā mihi
Zoe
Board Chair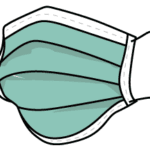 I am so proud of how our older students are just getting on with wearing masks at the moment and making no fuss about it.  Their level of understanding and maturity in this regard is making teachers' jobs easier. Only two more weeks of winter and then we will review this school policy.  Thank you to parents and whānau on this front as well.
Using Māori Language at Home
It's important for all Kiwi to learn te reo.  Each week our newsletter will include phrases that you might like to try out at your place.  After all, it will take the whole nation to keep this unique language alive.
Kei hea tō pōtae? Where is your hat?
Kei hea tō pēke? Where is your bag?
Kei hea tō pukapuka? Where is your book?
It was great to have some parents popping in to Room 3 to get some help in accessing @school on learning conference day. I also appreciated getting some ideas on ways to improve this system. If you require support logging on, understanding what different icons mean or anything app related, please email vbrewer@pbs.school.nz, I'm more than happy to help you with this.
Happy New Zealand Maths Week – To celebrate we are going to be posting some family challenges for you and your whānau to get involved with on the school Facebook page. Share your problem-solving strategies and be in to win some spot prizes.
A five year old brought her writing to show me, announcing… "This is my bravest work ever – I didn't give up!"
What a wonderful Growth Mindset! Great job Charlie!
School Photos Next Week - 15-18 August
See below for instructions on ordering school photos.  You do not order/pay for your child's portraits or class photos until after photo day.
Family/sibling orders MUST be returned to school before photo day in order for the photo to be taken.
We have our staff photograph on Wednesday, 17 August at 8.45am.  In order for all of our staff to attend the photo, we need 1 volunteer from our wonderful parent community to supervise our road patrollers.  What would you need to do?  Meet the patrollers at 8.25 am and oversee them perform their road patrol duties on Gray Avenue until 9.00 am.  If you can help, please email Rachel McDowell rmcdowell@pbs.school.nz .  Thanks in advance!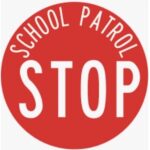 Recent Student Achievements
Hockey:  Congratulations to Kyra Pulepule who was selected to play for  Horowhenua Hockey Associations U13's Girls representative squad. They will be playing in the Lower North Island tournament out of Palmerston North in October.
Future Student Achievements
If your child has an achievement you would like us to share in our newsletter, then please send details (and a picture if you would like) to mbarfoote@pbs.school.nz
Advertise in our Community Directory
Do you have a business and want to support PBS through advertising?
Check out the Community Directory on our website https://kapiti.pbs.school.nz/  You can advertise your business here for a small contribution.  Businesses can list their services, events and opportunities all here for others in our large school community to see and access.  This helps us support local businesses, encouraging PBS parents to support your business, and keeps all listings in one easy to find spot. Below are a few screen shots of what you can find. Click on a listing and explore the content!