Mālō le soifua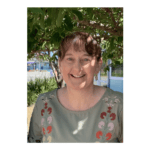 This week I'm welcoming you with a Samoan greeting. PBS has 12 students with Samoan heritage. After the very frosty start to the morning yesterday, I think I'd rather be in the warmer climes of the islands! 🙂
At PBS you may hear us talking about Growth Mindset or your child may refer to this at home.  So what is a Growth Mindset? A growth mindset is knowing that we can learn from our mistakes, that things can be learned through practice and determination, and that we can always improve.
As adults we know that learning a new skill can take time, it doesn't necessarily happen overnight like Rachel Hunter's beautiful hair!
When your child is learning something new they will need encouragement and praise. Help them to see the small steps they are making towards an end goal.  Encourage them to reframe their thinking e.g when they pick up an instrument and try to play some simple chords for the tenth time and think they are failing, encourage them to say "I'm not failing, I'm learning!"
Learning takes time, it's incremental, and it takes a positive mindset.  If children (or adults) go around thinking 'I'll never be able to learn that' – then unfortunately that is likely to be the outcome.
Important Date Tomorrow:
TOMORROW, 3 August – PBS is 'closed for instruction' to allow time for Learning Conferences.  Please ensure you have booked a slot to bring your child in to meet with the class teacher.   These conferences are a vital part of your child's learning journey, so we hope all parents make it a priority.  NB: Parents please wear a mask.
PRINCIPAL'S GREAT NEWS CORNER:
Sharing good news spreads positivity, changes attitudes and ultimately leads to more people feeling encouraged and happy
Our staffroom got a new kitchen over the term break which the staff are loving.  After 25+ years our old staff kitchen was drab and falling apart. Mr Trask was bolting and gluing drawers together every other week.  So, huge thanks to PBS parent Jim Willis and the crew from Ladd Joinery for their work in creating this light and bright new space for us to enjoy.  Bundles of gratitude to John Trask too for ripping out the old kitchen and overseeing all the subcontractors.  We love it!
Toe feiloa'i
Jess Ward
Tumuaki ~ Principal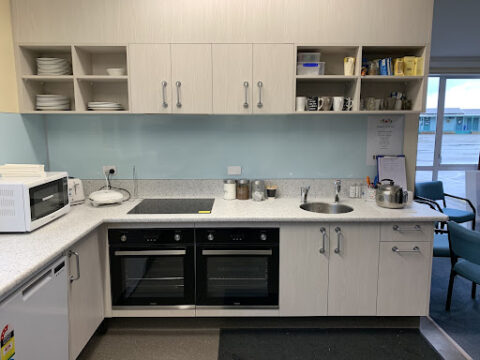 Welcome to Our Recent New Students
William – Rm 21
Beibei – Rm 24


Final Reminder - Conference Bookings (Excluding Rm 3 Students)
Learning Conferences are taking place throughout the day (from 9am – until 6pm) tomorrow.  Bookings close today at 3pm today.  Go to www.schoolinterviews.co.nz and follow the prompts.  The booking code is pcsxg.  Please remember to bring your child along 🙂 
Each learning conference will be 10 minutes in length and will be a conversation between the student, their teacher and their parents/whānau.  This opportunity aims to strengthen partnerships between home and school, focusing on what the student has achieved so far this year and how we might support them moving forward. 
Kia ora PBS whānau
It's election time! The PBS Board elections (for both parent and staff representatives) will be held on Friday, 23 September 2022.
You will have received further information about the election from the Returning Officer, Libby Richardson, last week.  Nominations are open and I encourage you to consider nominating yourself, or someone else, to join the Board.
Still have questions about what the role of a school Board member involves? There is useful information at https://www.schoolboardelections.org.nz/becoming-a-board-member and https://www.nzsta.org.nz/advice-and-support/information-for-board-members
Alternatively, I am very happy to have a conversation with you to talk about what being on the PBS Board might involve. You can contact me either at boardchair@pbs.school.nz or by leaving your name and number with the office staff to pass on.  Please don't hesitate to get in touch!
Ngā mihi
Zoe, Board Chair
Using Māori Language at Home
It's important for all Kiwi to learn te reo.  Each week our newsletter will include phrases that you might like to try out at your place.  After all, it will take the whole nation to keep this unique language alive.
Kīwaha are colloquial sayings and they are great phrases to drop into your everyday conversation even if you are speaking English.
Tapatapahi ana = Flash, stylie, stylish, smart, inspired, creative. 
Tapatapahi ana! Those are stylie shoes.
Me rawa ake = Very soon, next minute. 
I left my dinner on the kitchen bench, mea rawa ake, the cat jumped up and was eating it!
Need Help with Sports Fees?
We recently applied for and were granted $500 by the Paraparaumu-Raumati Community Board to help families struggling to pay sports fees for children. We are so grateful for this money and know it will help a few more kids get active. The last few years have been especially hard on some families financially and we don't want that impacting on the opportunity for kids to get involved in sports.
If you need some assistance with sports fees please contact Libby Richardson in our school office at lrichardson@pbs.school.nz
Don't forget that Vanessa Brewer is available all day tomorrow during Learning Conferences(Wednesday) in Room 3 if you need any support with Spotlight 🙂
"Our class made these biscuits."
"What did you use?"
"We made it with
gredients

!"
This term many of our classes will be exploring the strategies or tools that they can use that will influence their Zones. Students will learn a number of strategies that they find calming and help them to be alert and ready to learn. They will also learn that different tools affect each person differently and they'll have to practise them to figure out which tools are the most effective for them. 
One example of a calming strategy is Lazy 8 Breathing (see the diagram below). This is a simple tool that can help students to regulate their emotions when in the Red Zone by focusing on their breathing.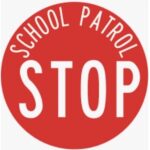 We have our staff photograph on Wednesday, 17 August at 8.45am.  In order for all of our staff to attend the photo, we need 2 volunteers from our wonderful parent community to supervise our road patrollers.  What would you need to do?  Meet the patrollers at 8.25 am and oversee them perform their road patrol duties until 9.00 am.  If you can help, please email Rachel McDowell rmcdowell@pbs.school.nz .  Thanks in advance! 
Kiwi Spelling Bee Competition
The University of Canterbury is offering your child the opportunity to participate in the KIWI Spelling Bee competition.  These competitions take place annually and are designed by New Zealand teachers for New Zealand students. The competitions are administered by the Centre for Assessment and Monitoring (CAM) at the University of Canterbury. The competitions are open to all Year 5-8 students.
The Kiwi Spelling Bee assesses
 aspects of English grammar, spelling and vocabulary relevant to the student's Year level. The online Spelling Bee will take place in the last three weeks of Term 3. Certificates will be sent to all participating students and prizes will be awarded to overall top students.  Students will need to have their own headphones/air buds to listen to audios throughout the competition.  Entries are administered by the school.
For further information, please consult the CAM website www.canterbury.ac.nz/cam
Entries close 4 August. Please enter via KINDO.
Amazing Camp Fundraising Opportunity
We are so grateful to Tony Shalders from PLATINUM HOMES for this generous offer.
If you know of anyone embarking on the building process we would be eternally grateful if you made them aware of this."
Please collect your yummy stickers and send them to your child's class or to Ginny Hawke in Rm2.  The more stickers we collect the more sports gear we can purchase! This runs all through Term 3.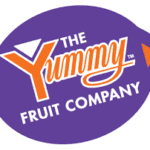 Thanks to all the amazing people who have been working hard at selling their raffle tickets – you are awesome! For those who have still got some to sell we appreciate your support in selling these.
Can you please return any sold raffle tickets to the box in the office. Alternatively, if you need some more please email sandys@pbs.school.nz.
PTA Committee
Recent Student Achievements
Gymnastics:  Congratulations to Shion and Seiji Tavendale who took part in a gymnastics competition in Levin last term.  
Shion Got 3rd in vault, 2nd in parallel bar, high bar and pommel horse and 1st in rings, and came 1st overall.
Seiji came 3rd in high bar, rings and floor, and 1st in parallel bar and came 2nd equal overall.
Future Student Achievements
If your child has an achievement you would like us to share in our newsletter, then please send details (and a picture if you would like) to mbarfoote@pbs.school.nz
Advertise in our Community Directory
Do you have a business and want to support PBS through advertising?
Check out the Community Directory on our website https://kapiti.pbs.school.nz/  You can advertise your business here for a small contribution.  Businesses can list their services, events and opportunities all here for others in our large school community to see and access.  This helps us support local businesses, encouraging PBS parents to support your business, and keeps all listings in one easy to find spot. Below are a few screen shots of what you can find. Click on a listing and explore the content!