Kia Ora PBS Parents and
Caregivers
Take a moment to ponder this quote….
As an educator, this is a quote I've often reflected on, even more so since PBS has introduced Growth Mindset into classrooms. This year our teachers are continuing their professional development in Mathematics teaching, which also touches on growth mindset and mathematical identity.   
Many students, many parents, and many people may believe that they do not have a 'maths brain'!  I know I thought that way at secondary school, it was a barrier I allowed myself to create and one that the adults in my life didn't sway me from believing.  It wasn't until I trained to be a teacher that I saw things differently and I developed a love for maths and statistics. Research shows that mindset and self belief have a profound impact on the learner, especially in mathematics.  It's time to let go of the damaging myth that "maths is a gift that some people are naturally good at and some are not." (J Boaler, 2013).  NB: this statement doesn't refer to those with high learning needs or dyscalculia
Jo Boaler, Professor of Mathematics Education, from Stanford University believes educators need to embrace maths more as a 'learning subject' rather than a 'performance subject'.  As educators we are learning that we need to give more time to learning, exploring, discussing and applying maths and de-emphasize speed and performance as the only indicators of mathematical ability.
As PBS educators, reading and discussing the research, we are reflecting on mindsets and our own comfort zones too. Whether our prior knowledge is being challenged or we are required to implement new practices, these things all require us to be open to change. We are aware that from time to time some of our students may be sitting within their 'comfort zone' for periods of time too and may need encouragement to take risks and try new things. Again, all of this brings this quote to mind.
Mā te wā,
Jess Ward
Tumuaki ~ Principal
Welcome to Our Recent New Students
Advertise in our Community Directory
Have you checked out our community directory yet?  PBS has launched an online community directory for the Kapiti Coast.
In the directory is an online user-maintained list of businesses, events and opportunities in the Kapiti area including job advertisements.
To view the new community directory click here and for instructions on how to advertise, please click here
Since my last newsletter the number of students with covid has decreased a little. As a school we are actually faring quite well. Whilst the peak may not yet have reached our region we are feeling confident with the processes in place.
We have had very low numbers of staff contract Covid, but we have had about 20% of staff  isolating due to a case at home. Hence an increased use of relief teachers, combined with a need to juggle some support staff timetables recently. We are grateful to these relievers and the ongoing flexibility and resilience of our staff.
Thank you to our parent community too. We appreciate that you have been keeping sick children home, just in case there's more to their sniffles!
The Ministry of Education has given us a supply of Rapid Antigen Tests for staff use. However, if you are collecting a sick child from school during the day and you wish to take a test home with you just let the office know. To be completely clear – our staff will not COVID test your child. Firstly because we do not feel this is our place or responsibility, and secondly because we do not want to risk the health of our own staff.
At Paraparaumu Beach School we do our best to keep the Family Donations low, so they are achievable for families to contribute. Our donations are set lower than most other schools of our size and decile.
PBS Family Donations for 2022 are $100 per family or $65 for a single child
For many families this is not a lot of money, and we really appreciate every cent.  Every parent donation is put towards buying educational resources for our students e.g. new reading books, maths equipment and sports gear.  
You are able to pay each term, in one lump sum, or structure any donation to meet your needs. Payment can be made through KINDO.
Thank you in advance for helping PBS provide the educational resources our kids need.
Using Māori Language at Home
It's important for all Kiwi to learn te reo.  Each week our newsletter will include phrases that you might like to try out at your place.  After all, it will take the whole nation to keep this unique language alive.
If you put 'kai' at the start of the verb it turns the verb into an 'er' e.g:
Mahi = work  Kaimahi = worker    
Waiata = sing   Kaiwaiata = singer    
Āwhina = help    Kaiāwhina  helper
Credit: Paora Trim
@School Mobile: What's in the App - Over view?
When a junior student gets tongue tied…
"It's his dirth bay!"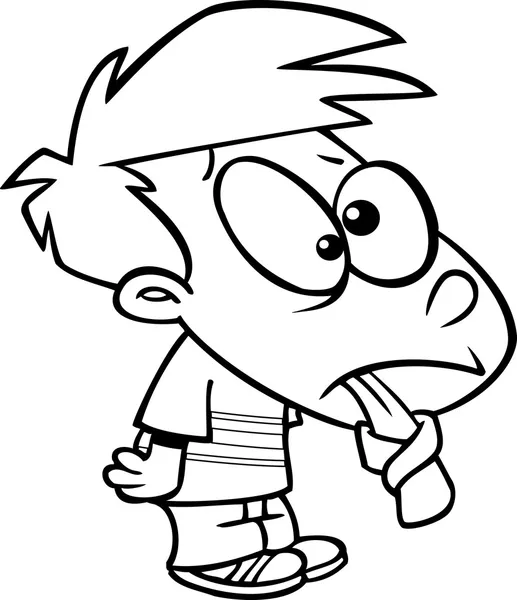 Recent Student Achievements
Athletics:  Some amazing results achieved by Mia and Phoebe at Wellington athletics champs…
*Mia gold 1500m (breaking the Wellington record) 5:01.56, gold in 800m, silver in 400m & 200m and bronze in high jump
*Phoebe Gold in discus 25.62 gold in shotput 10.08, gold in race walk
Well done!
Future Student Achievements
If your child has an achievement you would like us to share in our newsletter, then please send details (and a picture if you would like) to mbarfoote@pbs.school.nz
Covid Protection Framework
Under the Covid Protection Framework for 2022, Coastlands Netball Kapiti will be implementing the following policies for our Junior Programmes:
* No Spectators within the designated playing courts
* Spectators are welcome to watch from the external perimeter of the playing courts
* Vaccine pass is required for all adults within the internal space of the Courts, including the Coaches and Managers
* Covid Tracer App must be scanned when entering the Coastlands Netball Kapiti Courts
* The pavillion will not be open, however, you can access the toilets from around the back of the pavillion.  Masks must be worn when entering the toilets and social distancing must be adhered to
* Hand sanitiser will be available and must be used when entering your playing court area
Friendly Reminder for Yr 3 & 4 Netball
To ensure your child has a spot in a team, you will need to have paid the fees by this Thursday, 24th March. No late payments can be accepted, however, if you will have difficulties making payment by this date, you will need to contact Hillary Houston prior to this date.
Currently, we have 23 keen Year 3 & 4 netballers looking forward to playing netball with their friends. Unfortunately, we have only 2 volunteers who can coach and support a team. We are requiring more coaches for both the Year 3 and 4 teams. It would be unfortunate for these keen netballers to miss out due to no coaches. All coaches and managers will be able to enter the courts with the players and Netball Kapiti will support coaches where needed. All coaches/ volunteers working with students will require vaccination passes. Please contact Hillary Houston on houston@pbs.school.nz urgently if you can help or need more information as we need to register the teams by the end of the week.
Claim Your School Donation Tax Rebates in myKindo This year
When you make your school donations to Paraparaumu Beach School in myKindo for 2022, you'll see the option to opt-in to Supergenerous when you pay.
Kindo and Supergenerous work together to lodge your donation rebate claim with the IRD. They do all the hard work for you and give you the option to re-gift your 33% tax rebate to our school as a new donation. It's an awesome way to make your donation go further.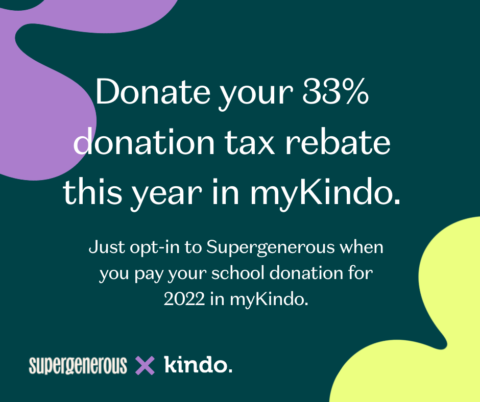 Manaaki Kapiti - A Response Service for Covid-19 Positive Cases
We have been set up to meet whanau health and welfare needs while they are in isolation, either at home or in a Managed or Supported I.Q facility. While this service is iwi-led, it is available to everyone who lives within the Atiawa ki Whakarongotai boundaries (Paekakariki to Pekapeka) and is COVID positive.
So, what is the service?
We have joined up with Hora Te Pai Health Services to partner on a bespoke outreach service that is agile and flexible to meet the changing needs of whanau with COVID. We are one of many in the region, each are supported by government agencies and regional district health boards. Hora te Pai provide clinical and health services, while the Manaaki team support with kai, hygiene packs and any other social needs during isolation.
Is this service available to everyone?
Yes! This service is available to everyone who is COVID positive, living within the Atiawa ki Whakarongotai rohe (Paekakariki to Pekapeka). We know how important it is for whanau to stay at home during this time and we are here to
support.
How do whanau access this service?
There are a couple of ways, through the whanau's medical practitioner, the COVID self-registrations system and through the Ministry of Social Development's referral service. We understand that these types of referrals aren't always timely. If, through your school, you know of someone in need of Manaaki support please contact us.
When are you open?
We are operating from 8am – 5pm Monday to Friday with an on-call service over the weekends (we will increase weekend hours in the coming weeks).
How do I get in touch with the Manaaki Kapiti Team?
If you know of COVID-19 positive households and whanau who may need some outreach support (either clinical or welfare) please contact us.
Referrals need to come via your school.
WREMO have put together the following links that might be helpful for families.  See below:
FAQs: https://www.covid19wellingtonregion.health.nz/faqs/.
Managing symptoms: Looking after yourself and your family | Greater Wellington Covid-19 Hub
(covid19wellingtonregion.health.nz)
Financial support:  Financial support | Unite against COVID-19 (covid19.govt.nz)
You can call Work and Income's COVID-19 Welfare line for free on 0800 512 337, 8am to 8pm, 7 days a week.
If you're struggling to afford food, get in touch with one of these organisations to arrange food support:
Kapiti Foodbank – 10am–12 noon, Monday to Friday, pickups only, 04 298 1907
Ōtaki Foodbank – 9am–12 noon, Tuesday, Wednesday and Friday, 06 364 0051
Salvation Army – open for social service and basic food needs, 04 297 1436
Age Concern New Zealand – 0800 652 105
Whānau Ora 0800 929 282 (helps whānau access health and welfare services, and meet basic needs for food, accommodation, heating, internet connectivity, water and sewerage )
Kāpiti Youth Support (KYS) 0800 333 879 or text 027 248 2744 is available for rangatahi (youth) with health or wellbeing concerns. They're also delivering food packages twice a week in partnership with Kaibosh, for rangatahi and whānau in need of food across the district.
Grocery delivery:
Countdown has a priority assistance service that you can sign up for: Online Supermarket: Online
Grocery Shopping & Free Recipes at shop.countdown.co.nz
The Student Volunteer Army is also offering to deliver groceries to isolated people Ph: 0800 005 902
Local pages for community support and 'feel-good' moments:
Online preparedness sessions links (earthquake/tsunami/flood):
*Topic: Community Responding together in a Disaster
Time: Mar 21, 2022 07:00 PM Auckland, Wellington – Join Zoom Meeting https://us06web.zoom.us/j/84410698636?
*Topic: Communication in Community Emergency Hubs
Time: Mar 22, 2022 07:00 PM Auckland, Wellington – Join Zoom Meeting https://us06web.zoom.us/j/84185891123?
*Topic: Displaying Information in Community Emergency Hubs
Time: Mar 23, 2022 07:00 PM Auckland, Wellington – Join Zoom Meeting https://us06web.zoom.us/j/89044320995?
*Topic: Leadership in Disasters – tools for community leadership
Time: Mar 24, 2022 07:00 PM Auckland, Wellington – Join Zoom Meeting https://us06web.zoom.us/j/82140376525?
*Topic: Household Ready
Time: Mar 25, 2022 12:00 PM Auckland, Wellington – Join Zoom Meeting https://us06web.zoom.us/j/82354117625