Kia Ora
Since returning back to Level 2, and with the
finer weather, it's great to see kids using the school grounds to play on weekends. Our grounds and adventure playgrounds are wonderful resources, which we are happy for our community to enjoy outside of school hours. However, recently, we have had some unpleasant tagging, minor vandalism and kids climbing on roofs.
Whilst our security cameras have enabled us to catch up with most of these kids, we remain highly concerned for the health and safety of anyone who attempts this. I would appreciate parent support in helping all our kids make good choices, play safely and use the grounds for positive purposes.
Talking of our wonderful grounds and students making good choices, I'd like to pass on my thanks to our "Green Thumb" kids- Ethan, Max, Jack, Emily, Amy, Callum, Josh and Shaun, and adult helpers -John Trask, Zoe Pearson and Nikki Bradley for their gardening bee last Friday. The garden beds around the hall are looking so refreshed and tidy as a result of your mahi.  Thank you for giving up your time and energy to carry out this project; your work is so appreciated by everyone at PBS and by nature too!
Be kind and stay well,
Jess Ward – Tumuaki ~ Principal 
Welcome to Our Recent New Students
Free Parent Education - Opportunity for Free Parent Education Called "Parenting Summit 21"!
Spectrum Education offer lots of wonderful professional courses for teachers, which are highly valuable. Now they are offering a free parent education opportunity with 24 speakers over three days. It's all online so you can dip in and out of talks providing practical tips and ideas to help you and your child/ren to be resilient, confident and independent. Just follow this link to learn more: https://www.spectrumparentsummit.com/
Preparing for 2022 Classes
The process of putting class lists together for a new year is an extremely complex and time consuming task. There are many variables to consider, for example; equal class sizes, the gender balance in each class, the distribution of students with social/behaviour and learning needs, medical needs, splitting cousins/siblings, and so on.
In a small school there may only be one class at each level and therefore no opportunity to group students in different ways. In a school our size, whilst we do have the advantage of flexibility, the process takes time and consideration. I can assure you that we act professionally and thoughtfully when placing students in classes.  We ask that parents are understanding and supportive of the complexities involved.
At PBS we prefer that parents do not submit requests unless there are exceptional circumstances. If parents want us to consider any exceptional circumstances that their child may have in regards to class placement for next year, then the formal process below must be followed:
*Requests must specifically describe the exceptional circumstances around the child's needs
*It is preferable that parents do not request a specific teacher by name
*Requests must be from the child's parent/ legal guardian
*Requests must be in writing to the Principal jward@pbs.school.nz
*Requests must be received no later than Friday, 29 October
Whilst we allow parents to submit such requests, we do ask in return, that the final decision on class placement (whether or not a request has been met) is both respected and promoted positively by parents to their child.
Thank you.
Using Māori Language at Home
It's important for all Kiwi to learn te reo. Each week our newsletter will include phrases that you might like to try out at your place. After all, it will take the whole nation to keep this unique language alive.
Mōrena – Good Morning
E oho – Wake up
Maranga – Get up
Tohetaka – Sleepyhead
Staff Gratitude Section
Thanks to Rachel McDowell, Jo Mackay, Sarah Smith, Cherie Parker and Tara Vertongen who are all teaching the youngest age group of students in our school. It takes a lot of energy, empathy and patience to help nurture these growing minds, as the kids learn to settle into the big wide world of primary school.
Tara has recently started our latest New Entrants class in Room 20 and is busy with lots of pre-schooler visits. It's great to have you back on board Tara!
Parent's Quote! (Not a kid's quote this week)
We received a text message explaining a child's absence which we found so amusing we asked the parent if we could share it here:
"Good morning team. (Student) won't be in school today as she has a tooth extraction. If the school seems extra quiet today, this is why."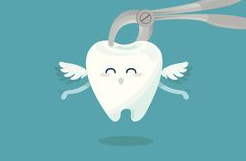 In Term 4 we will be practising our Tsunami evacuation procedure, which involves everyone at school evacuating to Mazengarb Reserve. This is a large undertaking, but one we need to practice. During this practice the whole school walks briskly to the Reserve. More details will be published in upcoming newsletters.
Our school is situated in the Civil Defence's Yellow Zone for tsunami risk. The Yellow Zone is the lowest of the coastal risk areas. It is at risk only in what is termed an 'extreme event' e.g. the largest possible tsunami. The Paraparaumu-Raumati coastline is partly protected by the presence of Kapiti Island; this can be seen in normal conditions with the much smaller swell and surf compared to further north and south.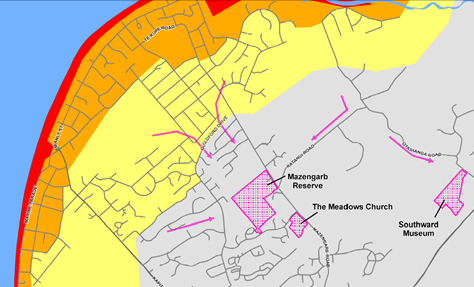 Traffic Issues & Parking Restrictions
We are seeing and have been receiving more parental complaints about other parents/ caregivers' mis-use of school drop-off and pick-up zones and parking on yellow lines.  Please refer to the "Traffic Issues & Parking Restrictions" PDF document here Traffic&Parking regarding correct use of clearways and yellow lines around our school.
Thank you
Board Outstanding Achiever Award
The Board is now seeking nominations for this year's Outstanding Achiever Award.
The purpose of this award is to acknowledge students who have achieved at a very high level, and to promote these students as role models throughout our school community in a manner that reflects and incorporates our school CREST values. We encourage nominations from Years 4-8 students.
This award is made annually to students who attend the school and who during the previous 12 months have made an outstanding contribution (in-school or out-of-school) in areas of academic, cultural, sports, community service or other activities.
You can download the PDF nomination form and further information here OAA 2021 to nominate your child or another PBS student. Copies are also available from the school office.
The nomination closing date is Friday, 5 November.
For further information on the awards process, please contact Assistant Principal Vicki Wilson during school hours on 298 5775
School Enrolment Scheme - Terms 1 & 2 New Entrant 5 Year Olds
If you have any children due to start school in the first half of next year that you have not let us know about, or if you have friends or neighbours who don't currently have a child at PBS, but may be hoping to enrol a new entrant child here in Terms 1 or 2 next year, please ask them to contact our school office asap.  Thank you.
"Out of Zone" applications for Term 1 & 2 new entrants will be advertised in the Kapiti Observer on Thursday, 7 October.  Applications close on Friday, 22 October at 4pm.
Te Moana Camp Fundraiser - Soap Money Due
Would all families who have taken soaps home to sell, please return all money and any un-sold soaps to the office as soon as possible this week.
The FINAL day for all returns is this FRIDAY, 24 September.
We appreciate that Lockdown has affected our timelines, so thank you for all your efforts in our final push to quickly get the remaining soaps sold!
Once final numbers are in, camp fees will be adjusted accordingly, and we will provide an update on how many soaps have sold, and how much money the students have raised – its been a terrific effort!
Thank you everyone.
New Entrant Parent Information Presentation - Tātahi Syndicate
A New Entrant Information Presentation will be held for all parents of new children on Friday, 1 October from 10.00-10.30am in the staffroom.
This session will :
· provide an overview of the 'Transition to School'
· provide an overview of the New Entrant Programme in reading, writing and mathematics
· highlight how you can help at home with learning
In Tātahi Syndicate, we believe that successful partnerships between home and school are established when both parties have a shared expectation and knowledge of their child's learning.
We would love to see you there.
School Photos - Yrs 0-2 and Sports/Groups Rescheduled
Photo day has been rescheduled for Yr 0-2 students and the balance of team photos not taken earlier in the year to 28 and 29 September. You do not order/pay for your child's portraits or class photos until after photo day.
See below for instructions on ordering.
Keep munching all the delicious Yummy fruit and collecting the stickers so that we can get lots of FREE sports gear!
Can we beat last year's total of $901 worth of free equipment? The more stickers and 'cut out' labels we can get, the more we get for free. Due to Covid, the cut-off date has been extended until Term 4.
Please send your collection sheets to Mrs Evans in Room 2. (More collection sheets are available at the school office).
Future Student Achievements
If your child has an achievement you would like us to share in our newsletter, then please send details (and a picture if you would like) to mbarfoote@pbs.school.nz
Last week Eva, Vienna and Chester got to meet some of the Kapiti Youth Support (KYS) team. They explained about the KYS fundraiser they had organised and the support they received from the PBS community for their Wellbeing Awareness Day.  KYS were very impressed and grateful for the money raised.
Ngā mihi nui koutou!
This programme will recommence in Term 4.  Registrations details to follow.
Vicki Wilson
20 Litre Plastic Containers Wanted
Looking for empty cleanish 20 L plastic containers to use for percussion and drumming at school. If anyone has any or knows a good source, please phone John on 027 303 7870. I need about 30. 
Thank you.
Advertise in Our Community Directory
PBS has launched an online community directory for the Kapiti Coast.
The Paraparaumu Beach School Community Directory is an online, user-maintained list of businesses, events, and opportunities in the Kapiti area and gives local businesses the opportunity to support PBS while promoting themselves and improving their search engine visibility. It has replaced the community notices section of our school newsletter.
To view the new community directory or for instructions on how to advertise, please click here
Ezlunch by Kindo are updating to their new look website!
Here's a hint of what it will look like at ezlunch.co.nz … you can still order exactly the same way through mykindo.co.nz or the mykindo app.