Dear PBS Parents and Caregivers
I am looking forward to
seeing our students and staff back at school from this Thursday. I'm sure you are all happy with this news too. This means we have three weeks and 2 days left of Term 3, so we are very keen to get students back into routine and face to face learning. The routine of school is good for student wellbeing, which we are eager to promote.
The Government's announcement to move to Alert Level 2 for areas outside of Auckland means that it is safe for all students and staff to attend school. Safe and sensible practices for hygiene and contact tracing will be part of normal practice. As part of these procedures we are discouraging parents from coming onto the school site, unless absolutely necessary. Parents needing to come onto the school site during the regular school day will be required to use the school's QR code or sign in at the office. At PBS, we prefer parents coming on site wear a mask at Alert Level 2.
Masks for children under 12 are not recommended. Masks for 12+ are recommended, whilst this is not compulsory, we will support whatever decision parents make for their child. https://www.education.govt.nz/covid-19/face-coverings/
If your child received a hard pack of materials or a school device to support Learning from Home during lockdown these resources must be returned to school on Thursday.
Below you will find the operations plan we have developed to give parents and staff greater clarity to 'school life at Level 2'. We urge you to read all of it. This document sits under our overarching Pandemic Plan for Paraparaumu Beach School. Planning in greater detail enables everyone to have greater awareness of the issues at hand and helps to protect the health and wellbeing of everyone in our school community. We know this is a lot of information, but we feel it's necessary to keep you as informed as possible at this time.
Be kind and stay well,
Jess Ward – Tumuaki ~ Principal
P.s. Some events have been postponed or cancelled including PBS Book Week (now Term 4), Scholastic Book Fair (cancelled), Interschool Sports (not going ahead at Alert Level 2), Artsplash Choir and Wearable Arts (postponed).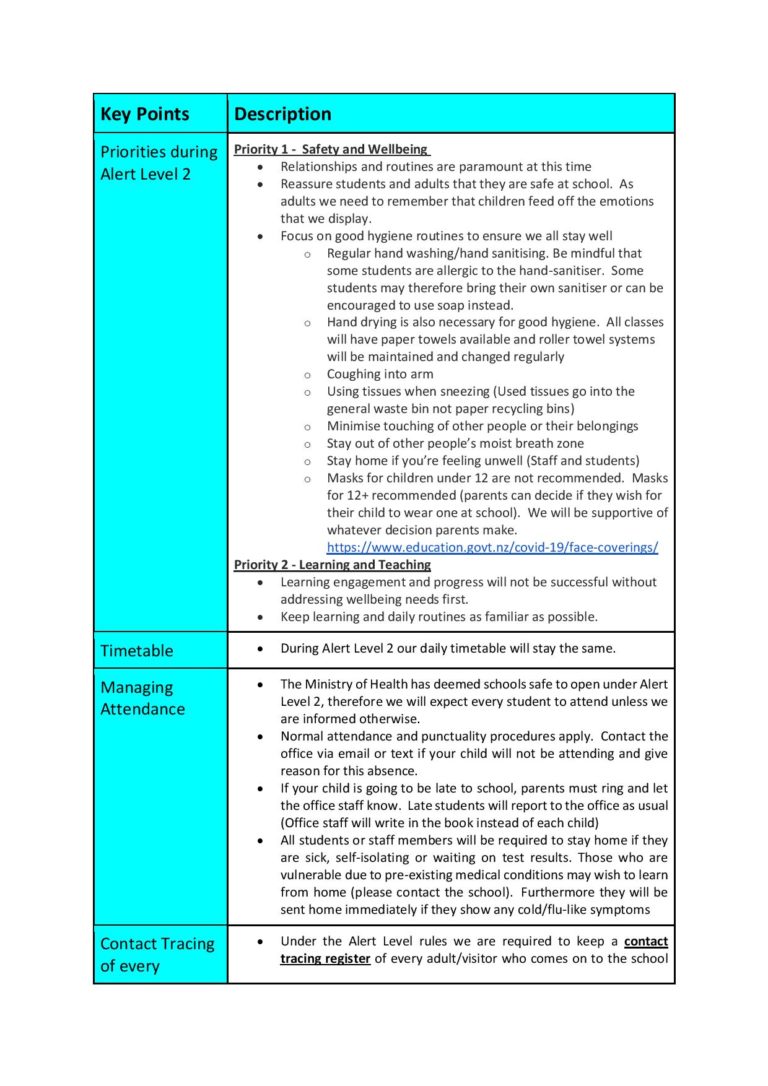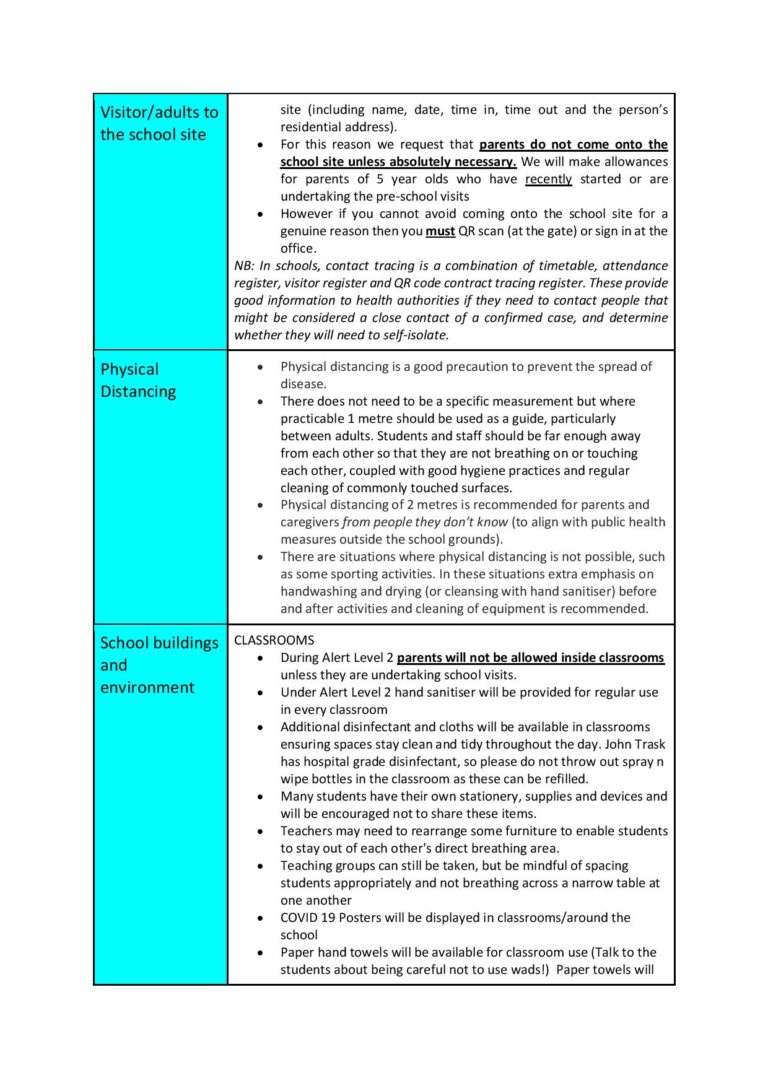 Welcome to Our Recent New Students
There were no new students this week


Enrolments for Paraparaumu College 2022
Is your child in Year 8 this year? Have you enrolled them in college?
Due to lockdown Craig Stead from Paraparaumu College hasn't been able to visit our Year 8s as usual, but he has let me know that families can enrol online for 2022. Here's the link to the enrolment information: https://paraparaumucollege.school.nz/enrolment-scheme/ Parents can click on the link to online enrolments.
Getting your enrolments in now will enable the College to plan ahead. Thanks in advance.
I recently challenged students to write a poem about "Growing up in Kapiti" and I received lots of wonderfully creative pieces. Congratulations to the following students who have been selected to have their poems published on the school website:
Māhalia Bolton-Smithson, Carter Harris, Jacob Wood, Olive Knap, Hosheia Bolton-Smithson, Sonny Rehal and Danika Stratford!
These poems will be published on our website over the next few days.
Ka Rawe!
Using Māori Language at Home
It's important for all Kiwi to learn te reo. Each week our newsletter will include phrases that you might like to try out at your place. After all, it will take the whole nation to keep this unique language alive.
Kia kaha! – Be strong!
Future Student Achievements
If your child has an achievement you would like us to share in our newsletter, then please send details (and a picture if you would like) to mbarfoote@pbs.school.nz
Lunches will be available for ordering again from this Friday via your Kindo account.
Artsplash Choir & Wearable Arts
This event, scheduled for next Tuesday, 14 September, has been postponed. The organisers are hoping to reschedule it for October or November.
Watch this space!


There will be no more midweek munchies. Thank you for supporting Te Moana fundraising for camp!
Yr 5/6 Camp Parent Helpers
Year 5/6 parents/caregivers who are interested in being a helper at camp in Term 4 please email Vanessa at vbrewer@pbs.school.nz if you would like to be considered.
All applications close on 14 September to give us time to organise police vetting and how many parents we will need for the trip.
Touch Rugby Registrations Due 17 September
Due to delays in being able to get registrations sorted out for this year's touch rugby season, the final date for registrations is now Friday, 17 September.
You can register and pay on Kindo.  If you cannot access Kindo, please email trobertson@pbs.school.nz to arrange a paper copy.  School shirts can also be ordered and paid through Kindo.
This was received earlier this week from Kapiti Junior Hockey regarding the recommencement of school hockey:
Prior to the current Covid disruption the Kapiti school junior hockey season was on-track to finish in the second week of September (this coming week). With the potential of strict level 2 restrictions from Wednesday, 8 September the Kapiti Junior Hockey Committee met yesterday to discuss extending or closing out the season.
Based on the potential effort to establish Covid protocols (contact tracing, attendance limitations, and strict venue controls) across 4 grades; balanced against a maximum of 1 – 2 weeks of additional hockey – we've decided to close-out our school season for all grades – Yr 7/8, Yr 5/6, Yr 3/4 and the Funsticks Minis programme.  This approach is common across neighbouring associations and sporting codes.
We'd like to THANK everyone for another fantastic season, played with passion and energy. We'd also like to say a big THANK YOU to all the umpires, coaches, managers, and coordinators that volunteered their time to support our fantastic young hockey players. We look forward to seeing you
all return for school hockey in 2022.
KCHC Junior Hockey Committee
This was received from Netball Kapiti today in regards to the recommencement of the netball season.
The Kapiti Netball Board met last night and after taking into consideration Netball New Zealand Return to Play guidelines and all other information available to them, made the decision to resume play on 18 September.
What will this look like?
The standings will be taken as at the completion of the first Championship (Cup/Plate) round, that is, after the game played on 7 August.
18 September will be Semi-final's day and the draw will be 1 v 4, 2 v 3 in both the Cup and Plate Grades. The winners of these games will proceed to the 1 v 2 Final and the losers to 3 v 4 Final in both grades.
25 September will be Finals day. Format for this is still to be confirmed.
There will be NO Spectators allowed under Level 2 as well as other restrictions, which will be advised as soon as we know what they are.
Level 2 is different this time around and we are waiting for further confirmation of what these changes are from Sport NZ. NNZ and Sport NZ are working closely with the Government to get these out to us as quickly as possible. As soon as there are more details from NNZ and Sport NZ we will get it out to you.
In the meantime, if you have any questions at all please don't hesitate to contact me.
Take care.
Kind regards
Sue
Sue Huss | Coastlands Netball Kapiti Administrator
PH: 04 902 4632 | EMAIL: admin@netballkapiti.org.nz
Support Our Community, Support Our School
Our school community is a huge asset. We want to highlight the incredible work done in the area and support local businesses to thrive. PBS has now launched an online community directory for the Kapiti Coast.
The Paraparaumu Beach School Community Directory is an online, user-maintained list of businesses, events, and opportunities in the Kapiti area and gives local businesses the opportunity to support PBS while promoting themselves and improving their search engine visibility. It has replaced the community notices section of our school newsletter.
To visit the new community directory and for instructions on how to advertise, please click here
The Shielded Site Project
The Shielded Site Project has made asking for help safer than ever. They have created a tool for victims of abuse to ask for help, without fear of it showing up in their browser's history or an abusive partner ever seeing it.
If you need help but are worried about repercussions from a controlling or abusive partner, this is a safe way to find it. With The Women's Refuge Shielded Site, victims of domestic violence access a shielded portal through which they can contact us, find out how to make a plan to safely get out of a dangerous situation, learn how to stay safe online and get answers to questions about what comes next – all without fear of it showing up in their browser history for anyone else to find.
Click on the logo at the bottom of our school website page here for more information.