Welcome to Term 2 and welcome to our new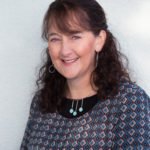 teacher Cherie Parker! Cherie has joined us from Auckland to start up our new New Entrants classroom in Room 24. We are delighted to have you on board Cherie.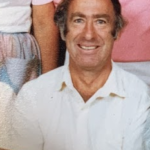 Over the term break I attended the funeral of Bernie Noble-Campbell. Bernie was the Deputy Principal at PBS between 1977 – 1993. Some PBS parents, who are former students, may remember Bernie for his massive sideburns, shorts, long socks and sandals (photo from 1985). He was a jovial character who had a gift for gardening. Farewell Bernie and thank you for your many years of service at Paraparaumu Beach School.
In this newsletter I also want to acknowledge the passing of my Senior Advisor from the Ministry of Education, Ian Hill. Ian worked with and supported Principals in approximately 42 schools from Wellington to the Manawatu. His experience, wisdom and knowledge was much sought after. His advice always had integrity and merit. If you earned a compliment from Ian you knew it was sincere. Ian has supported me through my first six years as Principal and I will always be grateful for this.
Before I sign off today I want to tell you about an article I read on "The Parenting Place" website about raising resilient kids. This article refers to the work of Adrienne Wood and Gordon Nuefeld. The article states "There are different ways of talking about resilience. If we're not careful, resilience can be a code word to describe how we really just want our kids to tough it out after a setback. Most parents want their kids to be successful. We want them to be able to handle a setback and still fire without fuss. But that's not what real resilience is."
The article goes on to outline 'the triangle" – or the three key elements for developing resilience: feelings, rest, and play. If you're interested in reading more go to https://parentingplace.nz/building-character/feel-rest-and-play/
Ngā mihi,
Jess Ward – Tumuaki ~ Principal
PS – REMINDER: Our school will be closed on Friday, 28 May for a staff only day
Welcome to Our Recent New Students
James Rm 24
Ella Rm 26
Maci Rm 26
Brooklyn Rm 26
Charlotte-Rose Rm 26
Ella Rm 26
Michael Rm 21
PBS Board Vacancy for Parent Rep - Notice of Selection Process
Kia ora PBS whānau
As previously advised, the PBS Board currently has a vacancy for an elected parent representative.
There have been no requests for the Board to hold a by-election within the required 28-day period, so the Board will now begin the process to fill the vacancy by selection.  This means we would love to hear from any parent/whānau/community member who is interested in joining our team. Please let us know in writing by emailing the Board Chairperson, Zoe Pearson, on boardchair@pbs.school.nz by 14 May 2021. In your email, please tell us why you are interested in joining the PBS Board team, and what skills and experience you would bring to the role. We are interested in hearing about what you value about your family's experience of PBS, and the thoughts you have about what is important for all students to thrive at PBS.
We will also be inviting those interested in being considered for the role to meet with current Board Members on the evening of 18 May 2021, so that we can tell you a little more about the role, explain how we work together as a team, discuss how you might contribute and give you an opportunity to ask your own questions. If you cannot make this date, we can arrange another time to meet with you.
The Board will be seeking a trustee in line with the criteria set out in Schedule 23, Clause 1 of the Education and Training Act 2020, including that the Board reflects the ethnic and socio-economic diversity of the student community, and the character of the community served by the school.
If you have further questions about the process or the role of a Board Trustee, please email Zoe at the email above. There is useful information also available at https://www.nzsta.org.nz/assets/Information-for-parents/A-parents-guide-to-the-role-of-the-board-of-trustees.compressed.pdf
Ngā mihi
Zoe Pearson
Board Chair
Thank you for the family donations we received last term.  Donations this year will be put towards buying new curriculum materials for all age groups.  These payments, although voluntary are valued and appreciated, as they enable us to provide curriculum extras.  Therefore, we appreciate every dollar donated, even if you cannot pay the full amount. 
Donations are currently set at $65/child or $100/family and can be paid in cash at the office or via Kindo.  Click here to register and pay through our Kindo school website.
A massive shout out goes to Craig Thomson from C&GC Plumbing and Gas Ltd who came and installed a tap in the sandpit so we now have water there for water play.
Please support Craig if you need any plumbing work around your house.  Click here to visit their website.
School Enrolment Scheme - Terms 3 & 4 New Entrants
If you have any children due to start school soon that you have not let us know about, or if you have friends or neighbouors who don't currently have a child at PBS, but may be hoping to enrol a new entrant child here in Terms 3 or 4, please ask them to contact our school office.  Thank you.
nb:  The 'out-of-zone" applications process for Terms 3 & 4 New Entrants will be advertised on Thursday, 13 May
Using Māori Language at Home
It's important for all Kiwi to learn te reo. Each week our newsletter will include phrases that you might like to try out at your place. After all it will take the whole nation to keep this unique language alive.
Ka rawe e hoa – Awesome my friend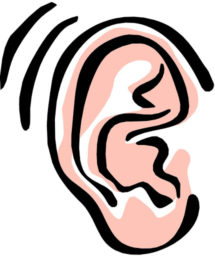 Staff Gratitude Section
Great Teacher Aides can be hard to find but at PBS we are fortunate to have the most dedicated and hardworking bunch supporting our teachers and students.
It's always reassuring to know we have reliable and effective support staff. Thanks to Sally, Lucy, Melissa, Julie, Kim, Cherie, Deb, Anne, Kay and Debbie for their stellar support!
Icecream

Icecream looks like snow.
It's creamy and smooth.
Icecream tastes like yummy, cold rainbows.
Icecream smells like candy.
Icecream sounds like happiness.
Icecream is my favourite treat.
Maia aged 7
This term on Thursday lunchtimes from 12.50-1.30pm we will have a club to knit, crochet and fingerknit (starting Week 2) – so if you are available to help out, please get in touch with the office. For this project we are asking for donations of colourful wool and knitting needles.
Send donated wool or knitting needles to the office and email office@pbs.school.nz if you'd like to be part of this project.
We have 3-4 old filing cabinets looking for a new home. Filing cabinets are actually a good storage unit for toys and/or clothes or even tools in the garage. If you're interested let John Trask know by email: jtrask@pbs.school.nz
Teacher: "How was your holiday?"
9 year old Student: "Oh, it was filled with unicorns and rainbows!"
Wanted: Plastic Round Lids for Art Project
Please drop your lids off to the plastic box either outside Room 1 or the staffroom.
Pink Shirt Day is coming on Friday, May 21! This day is all about creating a culture where everyone feels safe, valued and respected. We're asking everyone to dress up in as much pink as they can. We've also asked our student community to do random acts of kindness and positive vibe window displays. You might want to join us in your pink gear too!
A reminder we are collecting aluminium coffee capsule pods (Nespresso machine Pods) and oral care products.  Collection boxes can be found outside the staffroom.
Recent Student Achievements
Halberg Games:  Congratulations to Harrison Stratford who competed in the Wellington Regional (team dSport) at the Halberg Games in the holidays.  For his age group he placed 1st in shotput, discus and club throw; 4th in the 50m freestyle and 3rd in the 25m freestyle in his age group; and competed in several sprints throughout the event.  Awesome achievements Harrison!
Keep it careful – Digital Footprints
Part of our conversation with students when discussing being a good digital citizen at PBS is explaining what digital footprints are.
Netsafe describes digital footprints as the trail of 'electronic breadcrumbs' you leave behind when you use the internet. It can include the websites you visit, the photos you upload and your interactions with other people on social networks. The common comparison Netsafe refers to is the footprints you leave when you walk along the beach – every step you take leaves an impression on the sand that allows another person to see the marks that your activity has made and offers the possibility for them to follow your trail. However, digital footprints don't wash away and may remain there permanently.
Below are some of the expectations we have for our students as part of being a responsible digital citizen:
Keep it to yourself – at PBS this means keeping your passwords and information about yourself or other people safe and private
Keep it careful – at PBS this means thinking carefully about what you share and that you make sure it's something you are proud of and happy sharing with someone else face to face. Tell an adult if you are feeling unsafe or unsure
Keep it honest- at PBS this means that when we copy or use words, pictures and ideas from the internet, we need to make sure we share these things in the right way and follow the rules for sharing things that don't belong to us
If you would like to read all of our good digital citizen expectations you can find them on our school website under digital technologies: https://www.pbs.school.nz/information/
For more information on this topic, and how to protect your digital footprint, visit Netsafe: https://www.netsafe.org.nz/digital-footprint/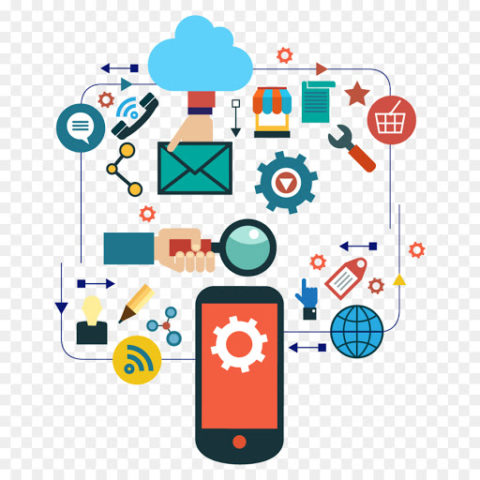 Giveaway
Nil Products is celebrating joining Kindo's fundraising family with a special Mother's Day giveaway!  One stylish nil 'on the go' pack is up for grabs on the ezlunch Facebook page. Like Us on Facebook for one entry.  Every ezlunch order delivered 3 – 7 May gets you another entry!
The pack includes 1x nil coffee cup, 1x nil lunchbox, 1x nil travel cutlery wallet – all made with sustainable bamboo and high quality stainless steel.
T&C's – Winner will be selected randomly. Open to NZ residents only. Competition ends and will be drawn on Friday, 7 May 2021 at 10am. This promotion is in no way sponsored, endorsed or administered by
Facebook or Instagram.
Order on the go with the mykindo App…
Are you ordering lunch the easy way?  Search 'myKindo' in your app store or click the link below. WHY? Because the app is faster to use – and you don't need to remember your login!
Order lunch now:
myKindo App on Google Play
myKindo App on App Store
Just set up a PIN or use the Face ID or Touch ID.  You can also use the calendar to easily select multiple dates… then one-click will add the same meal to all of the dates, instantly. Just think… every Friday lunch order sorted, in less than 1 minute! Check it out on YouTube…

Please note—community notices are accepted on a "publication if space allows" basis (thus no guarantee of publication can be given) three times per term (start/middle/end); a small contribution of $10 to the school for short "business" notices is appreciated before publication. Finally and importantly, the publishing in the school newsletter of any community notice does not imply school sanctioning of, support for, or knowledge of the event or activity described.
Hoop Club Kapiti Junior Basketball Coaching Programme:  Term 2 2021 from Sunday, 9 May – Sunday, 4 July 2021 at Paraparaumu College Community Sportshall, Mazengarb Road, Paraparaumu from 9.30 to 10.30am 5 to 7 year olds; 10.30 to 11.30am 8 to 10 year olds; 11.30 to 12.30pm 11 to 17 year olds.  ALL NEW PLAYERS MOST WELCOME.  Contact – Angelo Robinson 04 9040142 or contact@hoopclubkapiti.nz
Nga Manu Winter Lectures:  Nga Manu has a series of winter lectures from 5 May to 14 July.  See notice board at the office for more details.
Mahara Gallery:  Line drawing workshops Saturday, 15 May for children ages 8+ from 10.30-11.30am.  Limited of 10.  Call 902 6242 to book.
sKids:  sKids Kenakena specialises in delivering quality before school, after school and holiday programmes.  We strive to create a fun and safe environment that our kids just love.  For more info please call Jools Da Silva on 021 0254 3249 or email jools@skids.co.nz.