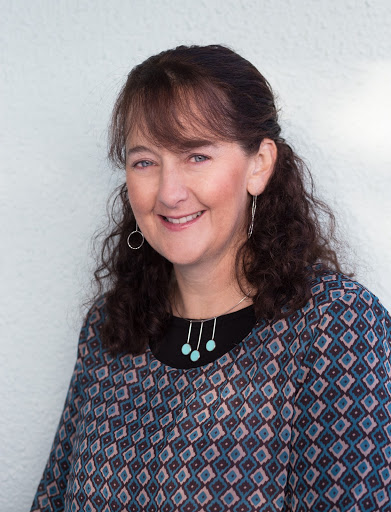 Kia Ora Koutou! Welcome Back to School!
What a wonderful way to start the school year, with glorious sunshine and lots of happy kids!  Welcome to all the new families and students who have enrolled at PBS – it's great to have you as part of our community.  Team Work ~ Mahi Tahi is one of our CREST values, we promote teamwork between students and also expect teamwork between parents and staff.  With teamwork between home and school we can achieve so much more.
I hope you were all able to enjoy some family time over the summer and Christmas break.  I foolishly decided it was time for a new pet, so now have two kittens tearing up the curtains and running up and down the stairs at all hours. Typically though the hottest part of summer has arrived now that we are back at school – so please make sure your kids bring wide brimmed hats and sunblock to school everyday.  If kids arrive to school already sunblocked up, then we can remind them to apply more.
I think we all got tired of talking about the "unusual and unprecedented" year that 2020 was and I know my staff are keen to look forward rather than back.  We are mindful to ensure we don't get complacent when it comes to health matters.  With that in mind we will continue to promote good hygiene practices at school.  Teachers are also putting plans in place for 'learning from home' just in case Aotearoa goes back into a lock down. However I'm optimistic that our team of 5 million can continue to go from strength to strength.  Therefore we ask you to: 1. please keep kids home if they are unwell at any time and 2. Use the QR code at the gate to keep up your contact tracing.  Thank you in advance.
2021 is an exciting year for PBS and our new Strategic Plan provides a framework to ensure we stick to our goals for 'Growing Community', 'Building Resilience' and 'Achieving Personal Excellence'.  In addition we have a few property matters we hope to complete including a refurbishment of the Office, refurbishment of Rooms 29 and 28, new carpet in some junior classrooms, a brand new playground outside Room 3 and 4, and last but not least our big landscape project (though this will evolve over 1-3 years).
In classrooms, our learning programmes will have a stronger emphasis on Inquiry Learning and the four Learning Capabilities; Making Meaning, Thinking Critically, Perspective Taking  and Taking Action.  Teachers will be undertaking school wide professional development in Maths, as well as looking at ways to develop our understanding of Te Ao Māori.  Individual teachers, teacher aides and/or syndicates will also be attending external courses in various other areas of development.
There's lots to look forward to – so let's get started!
Ngā mihi,
Jess Ward – Tumuaki ~ Principal
PBS Families in Need - Thank You
Due to the generosity and kindness of our School Community we were able to distribute a little PBS AROHA before Christmas to five PBS families.  The function to donate $5, $10 or $20 is available on KINDO at any time throughout the year.  This money enables us to give a little support to those who may be struggling in the lead up to Christmas, but also at other times of unexpected difficulty.  Thank you once again for paying it forward.
Welcome to Our Recent New Students
Maddox Rm 26
Ricarda Rm 26
Asha Rm 26
Mackenzie Rm 25
Francis Rm 11
Abel Rm 4
Lennox Rm 25
Jax Rm 22
Olive Rm 25
Corbin Rm 25
Olive Rm 12
Ruby Rm 4
Emiliano Rm 22
Leyla Rm 10
Mason Rm 8
Krsto Rm 29
Cora Rm 8
Boston Rm 4
Amelia Rm 23
Aaliyah Rm 28
Check Out Our New Website!!!
In response to parent feedback, we have a completely new website! Thanks to school parent Anna Butterfield and Help Me Net , we have recently launched a streamlined and simply beautiful new site.
We hope that you will find this new site at www.pbs.school.nz easy to use and find information on.
What you can see now is just the foundation for more development over time. So please take a look, test things out and feel free to email me with any feedback jward@pbs.school.nz
I would also like to thank Karolina Stus for all the beautiful photography on this new website, which Karolina supplied for free.
If your child is new to PBS you may not be aware that the students have a quick fruit break at 10am. This is because the morning learning slot is 9am to 10.50am, which means kids don't typically eat morning tea until 11.10am (after they have played for 20 minutes).  Fruit breaks enable kids to refuel without a huge interruption to their learning.
At fruit break time the emphasis is on fresh fruit or veggies, though we allow nuts and raisins too. Due to food allergies, children are not allowed to share any food they bring to school.
At fruit break time we do not allow muesli bars, fruit in jelly or pouches or fruit sticks.,
Thank you to the Suri family and TERRAMARK who are proud sponsors of the BYOD (Bring Your Own Device) programme to Paraparaumu Beach School. "Give today for a better tomorrow".
Please contact Aashish on 0212787469 to work together for our communities. 
Thanks to your sponsorship two students now have a chromebook of their own!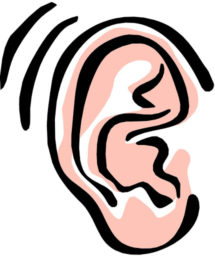 Staff Gratitude Section
Thank you to all the staff for their work over the summer break to prepare for the 2021 school year. Your hard work never goes unnoticed by your boss!
Student: "She got a bug in her eye.  Her eye was blue, now it's green!"
Using Māori Language at Home
It's important for all Kiwi to learn te reo.  Each week our newsletter will include phrases that you might like to try out at your place.  After all it will take the whole nation to keep this unique language alive.
Ngā mihi o te tau hou – Happy New Year